One feature of Google Chrome that many people wish was in the Mobile Safari browser stock is Chrome's functionality where search queries can be built up without initiating the search.
So, for example, say I was going to type in "iJailbreak YouTube" I could begin typing "iJ" and then Chrome would give me the option to autofill iJailbreak without searching for it yet. Then with iJailbreak typed into the search field I could begin typing "You" and Chrome would give me the option to autofill YouTube. This has saved me from typing several characters and now I could press the search button and find iJailbreak's YouTube channel.
Luckily for Jailbroken devices, however, a tweak called Platinum was released in Cydia recently that brings this functionality to Mobile Safari. Simply install the tweak, and the next time you start searching for something through Mobile Safari you will see blue arrows appear next to autocomplete suggestions that upon being tapped will autofill the search field.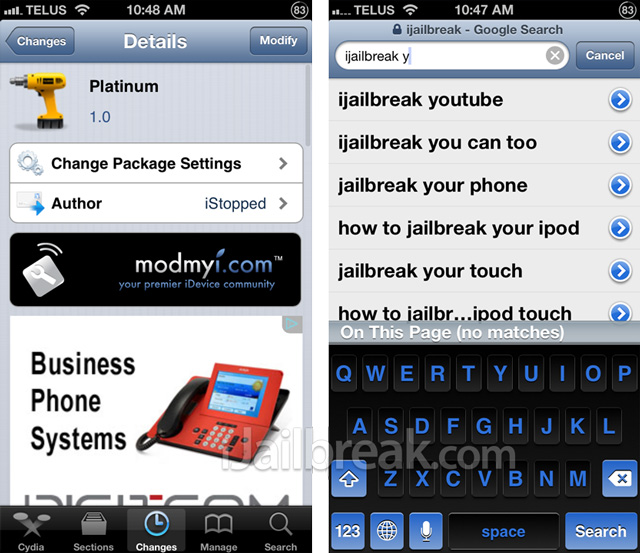 This is more convenient then you might think and will definitely save you time!
If you are interested in the Platinum Cydia tweak you can find it in the ModMyi repo for free. Be sure to let us know what you think of the tweak in the comments section below.