Apple's slide to unlock gesture is neat, but there are times, especially in winter when my fingers are freezing and I'm trying to make contact with the screen through so-called 'capacitive friendly' gloves, that the whole gesture isn't read. If you can't bring the touch tab to the very end of it's track before you let go, it snaps back in place and you have to swipe all over again in finger-chilling -20°F weather. The sensible solution (aside from moving south) is to find a faster and more reliable way to unlock the phone, without accidentally opening the phone while it's in your pockets.
Okay, overblown as the situation above is, if you're looking for an alternative method for opening your phone, a recent addition is pinch to unlock. Just do a two finger pinch ("zoom in") gesture on the lockscreen and your iPhone, iPad, or iPod Touch will open. The interface elements don't change–the bar beneath your lockscreen image will still say slide to unlock, but with pinch to unlock installed you have another option. The gesture is very sensitive and opens quickly.
The only step in activating the tweak is to install it from Cydia; There aren't any settings to configure with pinch to unlock. Pinch to unlock is available in the default ModMyi repository on Cydia. We would have liked to see other options, such as the different gestures available in Activator, as well as the ability to hide the slide to unlock bar. An expanded version of pinch to unlock could be useful for iOS skins. If you want a ready-made tweak that already includes pinch to unlock and more, check out StyleUnlock (which includes 13 different gestures).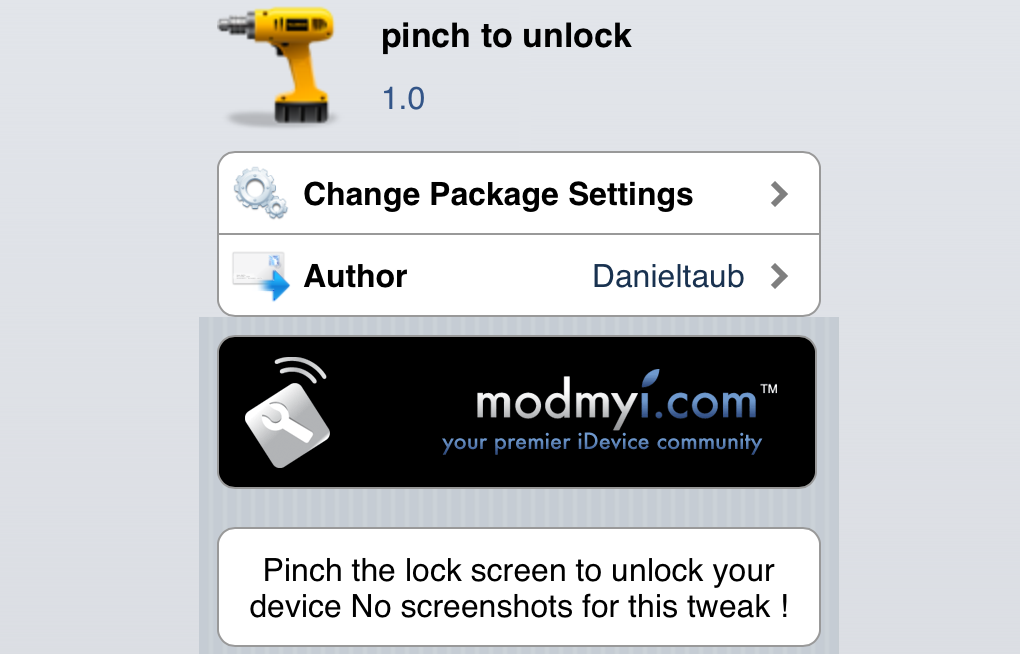 What gestures would you like to change in iOS? Share your thoughts in the comments section below.