While RIM's future is looking a little dicey, the Canadian company did introduce an interesting predictive typing feature into the BlackBerry 10's keyboard. As you type, suggestions appear in the spaces above keys. If you want to select these suggested words, just swipe up over a letter, and they will be inserted into the text. If you don't, just type as usual. If you have a jailbroken iPhone, iPad, or iPod touch, you can now get this feature for yourself through the Octopus Keyboard tweak.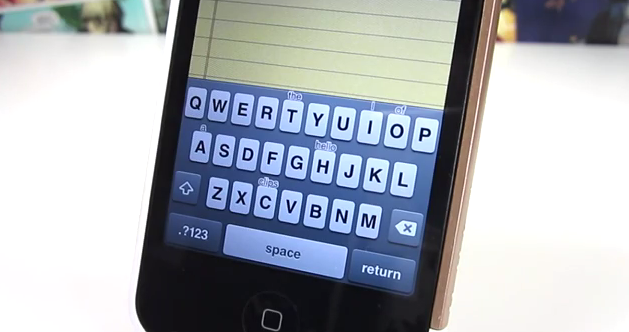 One thing to keep in mind is that Octopus Keyboard is a paid tweak. Although the app can be downloaded for free, it requires a $4.99 license from the developer. While this is not as convenient as purchasing the software through Cydia, the custom licensing scheme should cut down on Octopus Keyboard's piracy rate. There's no trial version of Octopus Keyboard, which is unfortunate because this is the kind of tweak that users should be able to get a feel for before they buy. The license can be purchased through Octopus Keyboard's pane in Settings.
Speaking of settings, Octopus Keyboard has a few options to play with. In addition to the ever-appreciated ability to disable the tweak, there are settings to review Installed Dictionaries (which will be available in Cydia), set options for the User Dictionaries (which allows for importing words from Messages and names from Contacts), as well as other Options for tinkering with the swipe length, auto-capitalization, placement of the suggestions, whether the text is written in bold, and the ability to swipe down for plural. There is also a "suggestion threshold" which will alter how frequently you will need to use a word for it to be added to the user dictionary.
If you want to install Octopus Keyboard, you will need to add the developer's custom repository to Cydia. Go to Manage -> Sources -> Edit -> Add and type in http://k3a.me/c/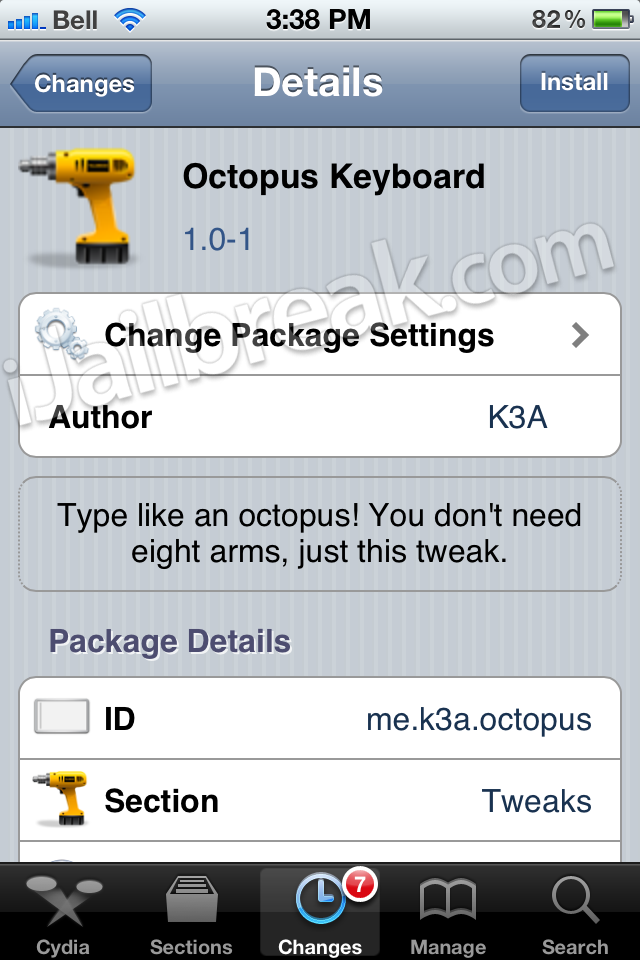 What's your favorite typing tweak? Share your thoughts in the comments section below.