I reflexively dislike most things that contains the word "bro" that aren't of the Super Mario variety, but I don't hate Brotips: Brotips is a daily Tumblr blog that spouts general advice in a big letters on an image that range from genuine to humorous. Thanks to a new Notification Center plugin, redundantly named NCBrotips for Notification Center, you can now get your daily dose of Brotips delivered to your phone's notifications pane, or to the SpringBoard with Dashboard X.
NCBrotips works well but is a fairly limited widget. The tips have been formatted to fit on a mobile screen and you can tap on the link to go to the brotips website. Unfortunately there is no option to slide back to previous tips, so you're stuck at today's message.
If you are using Dashboard X, you will want to deselect the option to Replace Background, as the opton causes the box to develop a massive wing of unwanted blank space. In order to add NCBrotips to Notification Center, you have to activate the option under Settings → Notifications → NC Brotips.
While NCBrotips is an impressive tweak, it would be interesting to see if a similar tweak could be made that could stream pictures from any photo tumblr feed. Brotips isn't for everyone, but what if they could plug in other galleries like did-you-kno?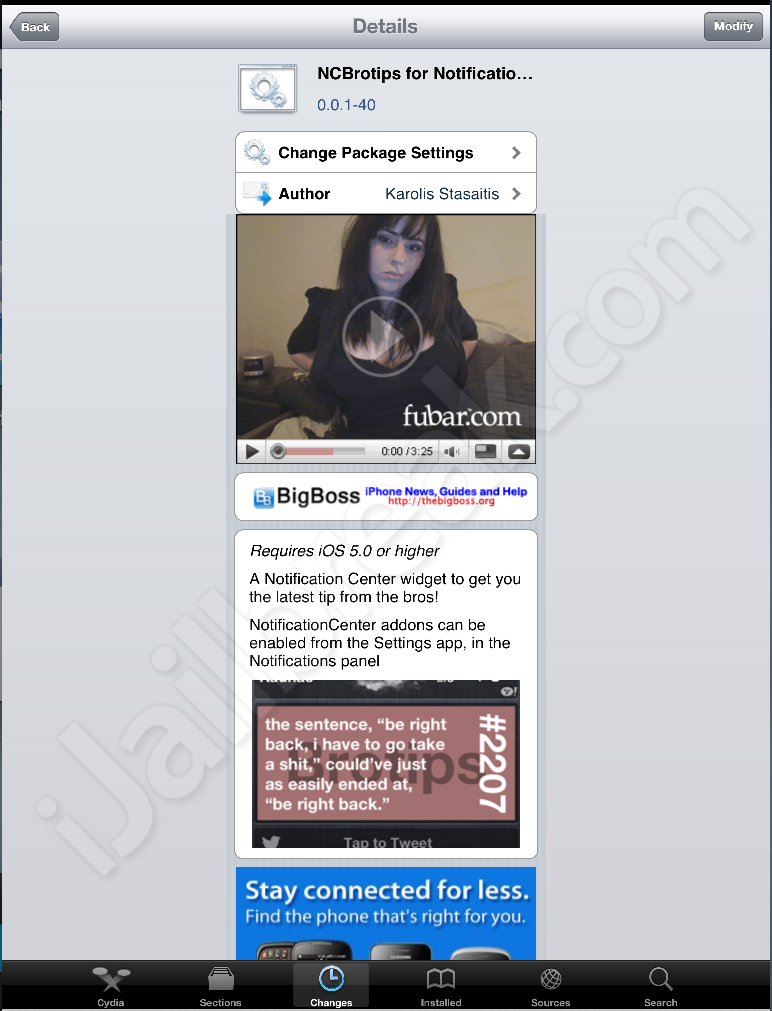 If you check Brotips daily, you can find the widget for free in The BigBoss repository.
Share your favorite Brotip in the comment section below.