Yesterday I wrote about the somewhat disappointing NCTerminal Cydia tweak that only allowed you to execute scripts in the background and nothing else. Well, today Terminal fans are in for a treat because a Cydia tweak by the name of MobileTerm Backgrounder was released that allows a terminal session(s) to automatically run in the background using the screen command.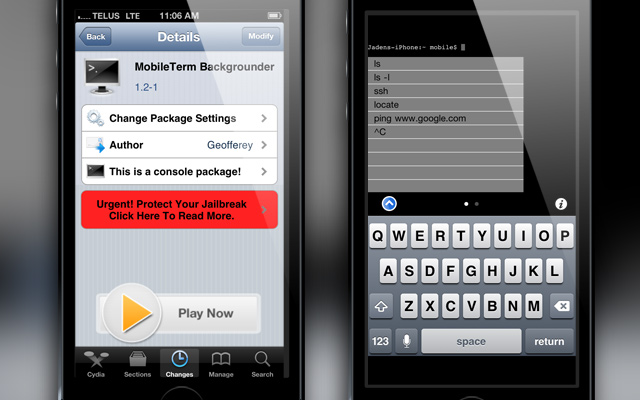 The developer notes that this is a must have if you use MobileTerminal or SSH and want to resume your sessions when returning to MobileTerminal or connecting through SSH. I have tested out MobileTerm Backgrounder and can confirm it works as advertise. If you type in a command like Ping and then exit MobileTerminal and re-launch it the command will still be active on the screen.
That's really all there is t this tweak. If you have been looking to be able to background terminal sessions on your iOS Device then this is the tweak for you.
You can find MobileTerm Backgrounder on the BigBoss repo for free. Let us know how the tweak works for you in the comments section below.