Mappr is a Cydia tweak that allows you to quickly reference your current location on the official Apple Maps app without actually launching it. How it works is it simply embeds a map right inside the spotlight. So when you swipe to the spotlight page on your SpringBoard you will be instantly shown your current location on the map. You can switch between the 3 map views that include Standard, Hybrid and Satellite and there is an option for it to automatically follow your current location.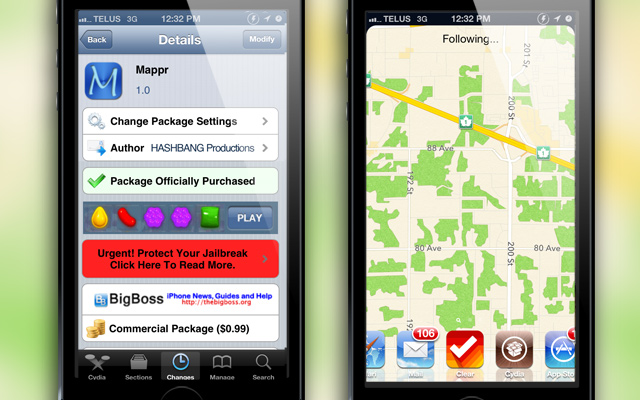 I have tested out Mappr and can indeed confirm it works as advertised. I do with there was an option to still be able to use the Spotlight though, as right now Mappr completely takes away the spotlight functionality. Maybe in the future the developers of the tweak could add an optional Activator action that would bring you to the references page, instead of it having to replace spotlight entirely. If you are someone who doesn't use spotlight, however, then this won't be an issue.
Other than that, that's all Mappr ha to bring to the table. If you are interested in being able to quickly reference your current location without launching the map app then you can find Mappr in the BigBoss repo for $0.99. Let us know what you think of the tweak in the comments section below.