When the iOS 7 Jailbreak is released you might be able to expect an influx of themes due to the fact that there seem to be so many disputes with how iOS 7 should have been designed. One theme that you can be sure to expect to be available for your iPhone and iPod Touch when the iOS 7 Untethered Jailbreak is released is UltraFlat.
UltraFlat is a theme currently being worked on by a member of the MacRumors Forum who goes by the name of Cobbyco.
I was thinking to myself about the icons in iOS 7, and I realized how flat they are now in comparison to iOS 6. However, I still thought that Apple could have gone flatter and still made it look good. After all, the icons found in Siri and Settings are very flat, mostly consisting of a plain background and a white image.

I wanted to see what the iOS 7 icons would look like in that style (no gradients/textures etc.) so inevitably I opened up MS paint and had a go at it.
The result is what you can see in the screenshots shown below.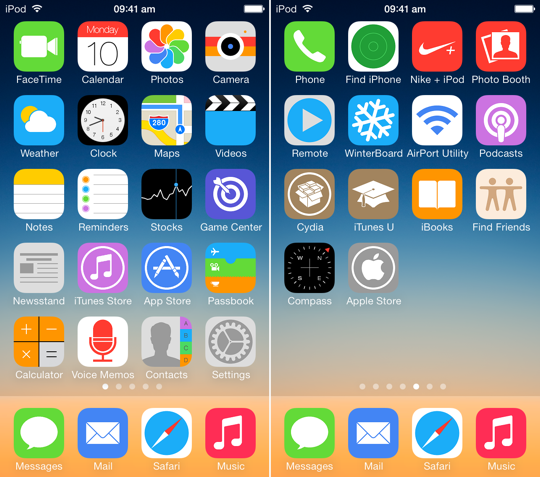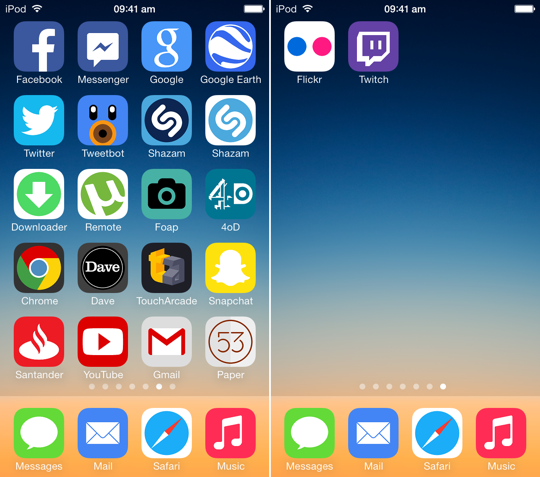 A couple of things to note are that the icons indeed make use of iOS 7's Icon Grid System, they still use iOS 7's color scheme and it is going to be a free theme.
I've decided that I will be making this into a free Cydia theme for all iOS 7 devices (when the OS gets jailbroken). There will be alternative icons (if you request them) that will override the standard set of icons, such as a Safari icon without the border. Don't forget, I've still yet to finalize all the icons so I will be making small changes where needed/requested.
Considering all of the icons are made in Microsoft Paint this is a very impressive theme. It reminds me of a theme I shared awhile back called FlatIcons.
Yet another work in progress theme for when iOS 7 is Jailbroken is called Shaow-ee Icons by Tim Vijn.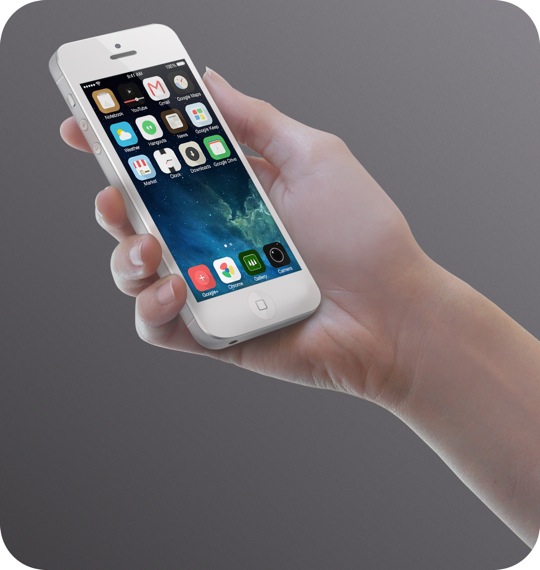 The theme is very unique in how it utilizes shadows as a large portion of the app icon, which creates a very cool 3D-looking effect thanks to Parallax.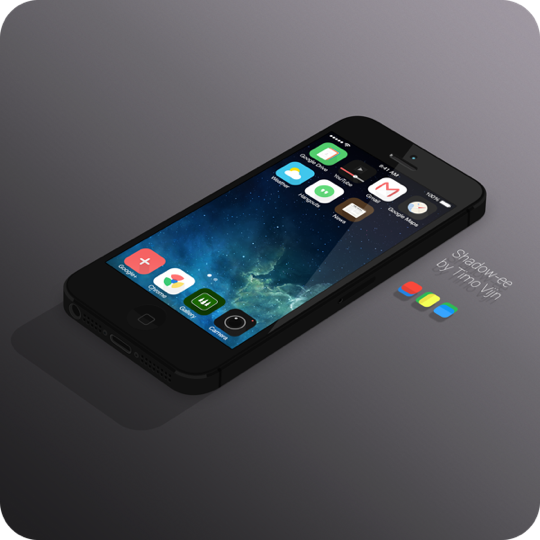 I am personally holding out for a dark theme like the UI in the FaceTime app, but applied system wide. What about you guys? Are you looking forward to theming when the iOS 7 Untethered Jailbreak is released? Drop us a line in the comments section below.