Wouldn't it be cool to be able to browse the internet from the iOS lockscreen? Instead of unlocking the phone, launching the browser and then browsing the web, it would be much faster if you could do it right from the lockscreen. Well, this new tweak here, does just that!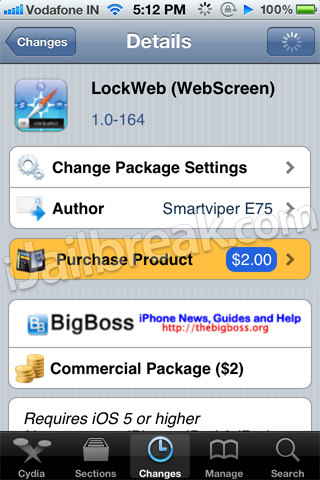 LockWeb is a new tweak for jailbroken iOS devices that brings a fully functional web browser to the lockscreen. You can search the web, search for images and visit your favorite website right from the lockscreen. The tweak also lets you open links in Safari, has a fullscreen mode and much more. You can even check the source code of websites, which is useful for developers. No options to be configured, just enable the tweak and you should be good to go.
LockWeb is available in the BigBoss repo for $2.00. I'm not sure if the tweak is worth that much, because it's not really that difficult to unlock your iDevice and launch Safari or Chrome! Nevertheless, it could be a useful tweak for some. Try it out and let us know what you think!