LockScreenAirPlaneMode is another simple Cydia tweak that was released today that simply adds a toggle to your lockscreen, which is useful for those who consistently toggle Airplane Mode on and off. Once you install LockScreenAirPlaneMode you will notice an airplane icon next to the clock on your device's lockscreen. If you tap and hold this airplane icon, Airplane Mode will automatically be enabled. Another tap and hold will toggle Airplane Mode back off.
There is without a doubt a ton of other Cydia tweaks that allow you to toggle iOS functionality on the lockscreen, but if you are looking for something free and like the look of LockScreenAirPlaneMode then we urge you to check it out. It is available in the BigBoss repository for free and is compatible with both the iOS 6 and iOS 5 firmware generations.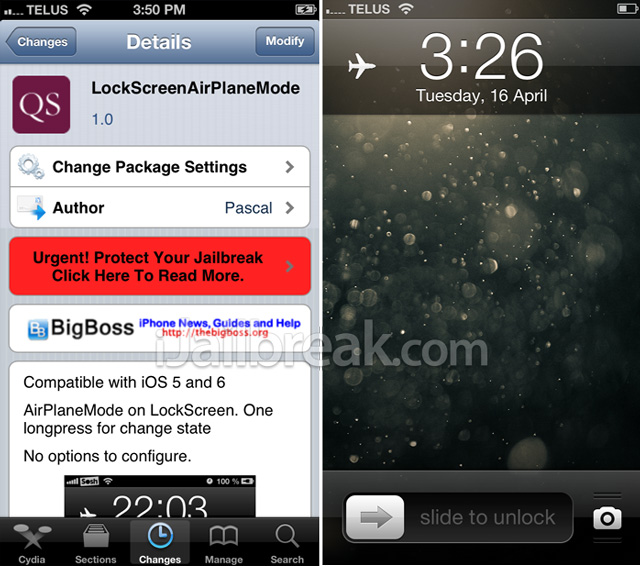 It would be nice if the LockScreenAirPlaneMode Cydia tweak allowed you to select other common iOS toggles, like Wi-Fi for example, that you could switch out instead of Airplane Mode, but I guess that would mean the tweak would need to be renamed.
Be sure to let us know what you think of the LockScreenAirPlaneMode Cydia tweak in the comments section.