Earlier in the week we told you about a Cydia tweak by the name of LivelyIcons from Flippo Bigarella that was currently under development and would be released into Cydia shortly. Essentially what this tweak does is that it applies icon animations when you launch applications on your iPhone, iPod Touch or iPad. For example, you can add a bounce effect to icons — Mac OS X style — that will initiate before an app is launched.
There are a lot of animations to choose from, such as bouncing, wiggling and rotating. You can also adjust the duration of the animation to conform to your needs, whether you want to show off your animated icons or just change the way your icons react without wasting too much time!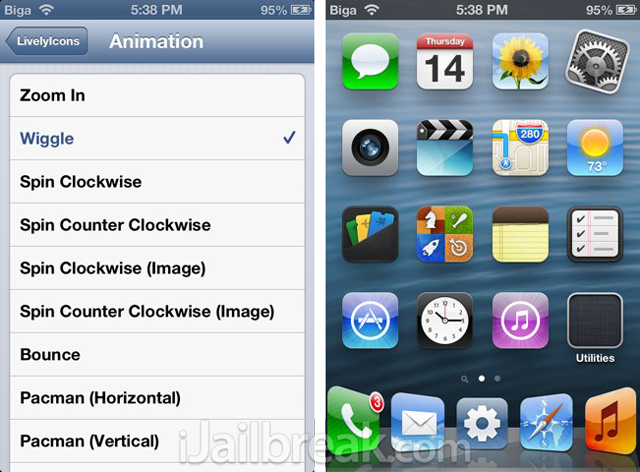 For those of you who are wondering, LivelyIcons is indeed a premium Cydia tweak and will actually cost you $1.99 from the BigBoss repo. While this may seem like a lot for a tweak of its nature, by purchasing LivelyIcons you will help many people by supporting the paediatric cancer research, because all of the income Flippo Bigarella receives from LivelyIcons will be donated to 2 foundations focused on paediatric cancer research.
So, give it a try! Spice up your SpringBoard icons and help fund paediatric cancer research at the same time. Let us know what you think of this tweak in the comments section below.