Knober is a neat little tweak that was released onto Cydia that allows you to configure an action to take place when you drag the "slide to unlock" button fully over to the right and the back over to the left (start position) again.
You can configure one of 7 actions to initiate when you do this such as Flashlight, WiFi, Airplane Mode, Bluetooth, Orientation Lock, Play/Pause and Cellular Data. That's about all there is to this tweak.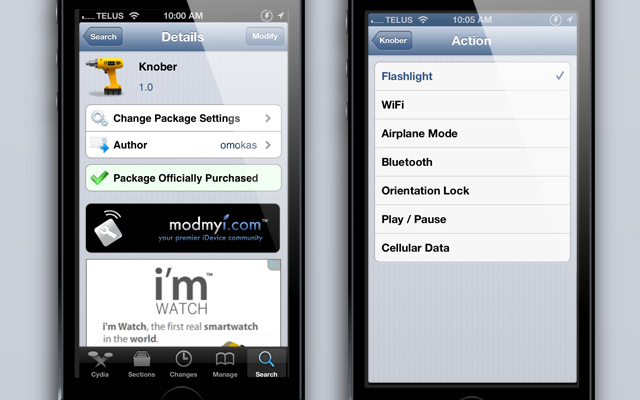 You simply install it, configure a single action and then you can start using it. It is definitely handy once you set it up, especially for functionality like Flashlight, but there is lots of alternatives to Knober that could be installed to more or less accomplish the same thing. This include tweaks like LockscreenToggles and Grabby.
If you really like Knober's slide back and fourth gesture though you can find it on the ModMyi repo for a price of $0.99. Be sure to let us know what you think of the tweak in the comments section below.