Downloading or saving images from a web page on iOS is not that simple, as sometimes there is no option to save them. You cannot save images from certain web pages, which can be annoying when you really want that image. This new Cydia tweak, called Image Grabber, lets you download and save images from any given web page from any app.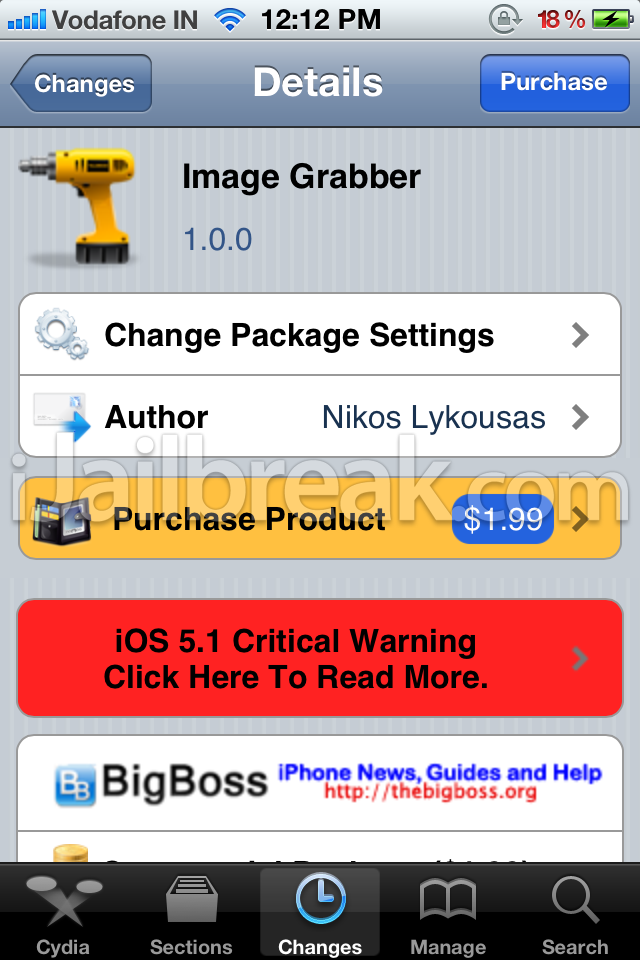 Image Grabber can grab images from any web page and even PDF files. Most iOS apps use web content to show more information, extra features etc and this tweak can be used to download the images from such apps as well. For example, this tweak integrates with iOS apps such as Mail, Facebook, Twitter, iBooks, Adobe Reader and others, besides Safari. You can either save an image, email it or copy it to the clipboard.
There are various options for the tweak that can be configured in the Settings app. Once you're on the page where you want to download from, a button saying Grab Images shows up. Select it to see a nice pop-over style interface right within the app, where you can select the images that you want to save, copy or email.
You can download Image Grabber Cydia tweak from the BigBoss repo for $1.99. Let us know if you like this tweak in the comments section. I think it's useful, but would have been even better if it was available for free.