Find my iPhone is a great service to use if you ever misplace your iPhone, but it can only ever tell you where your phone is, not who has it. iLostFinder is a good companion tweak, which promises to snap a photo of the thief and then email you the evidence. All they have to do is enter the password incorrectly and iLostFinder snaps a mugshot.
Having the geographic location from the phone's GPS isn't bad, but having a photograph is better. GPS coordinates go away when the phone eventually runs out of power, but a photograph in your email inbox can be used to find the theif indefinitely.
The options in Settings include a toggle to disable the tweak, an option to save a copy of the photo to the camera roll, an option to send the photo to an email address, and an option to set a custom alert.
I decided to test iLostFinder out with my iPad, wondering if the developers would take Apple's tablet into account. As it happens, iLostFinder partially works. The tweak will snap a photograph from the front camera and store it in the iPad's camera roll, but I wasn't able to get iLostFinder to email me the photograph.
If iLostFinder gets an update that improves its email support, it could be one of the best security tweaks for the iPhone and iPad. As it stands, merely leaving a picture on the stolen device (which can be booted into DFU mode and factory reset) doesn't help. iLostFinder is a free tweak and can be found in the Bigboss repository on Cydia. It goes without saying that you will need a device with a front-facing webcam.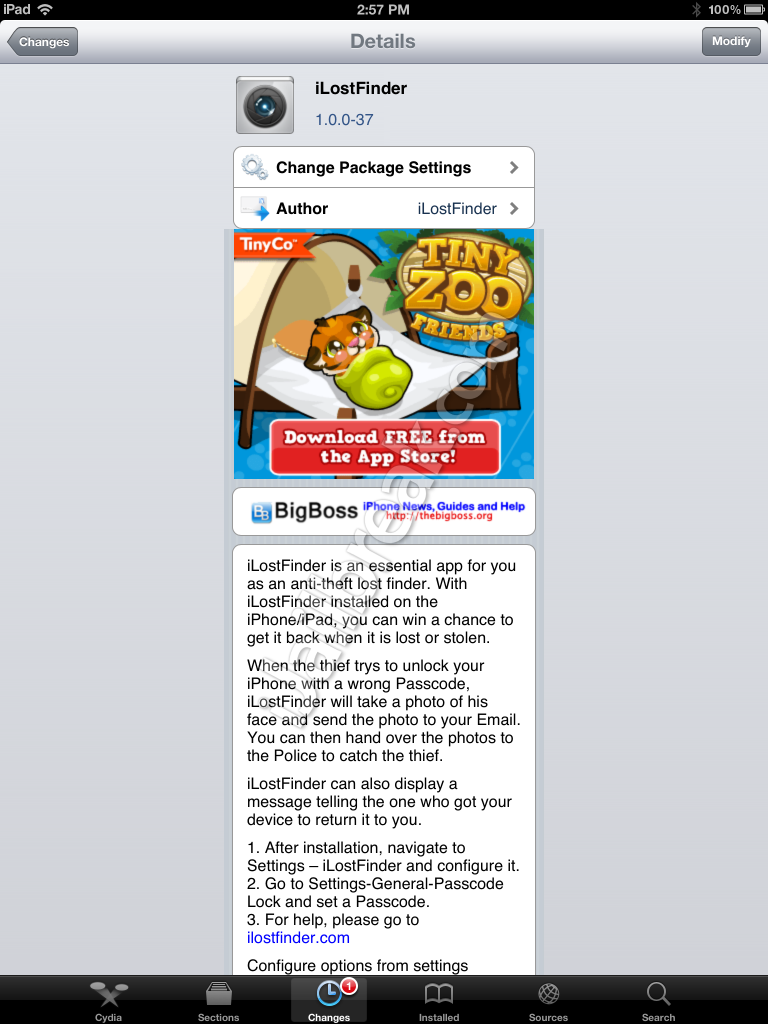 What measures do you have prepared in the event your iPhone, iPad, or iPod touch gets stolen? Share your thoughts in the comments section below.