If you've always wanted to increase the volume of your iOS device, here's the perfect tweak for you. Yes, you do need to jailbreak (Mac/Windows) your iPhone, iPad or iPod Touch to use this tweak. This isn't a new tweak, but it was recently updated to support the new iPhone 6/6 Plus, the new iPads and iOS 8. With the Volume Amplifier tweak, you can increase your iOS devices volume up to 200 percent from the normal level. That is quite high and it could damage your speaker, so try this at your own risk.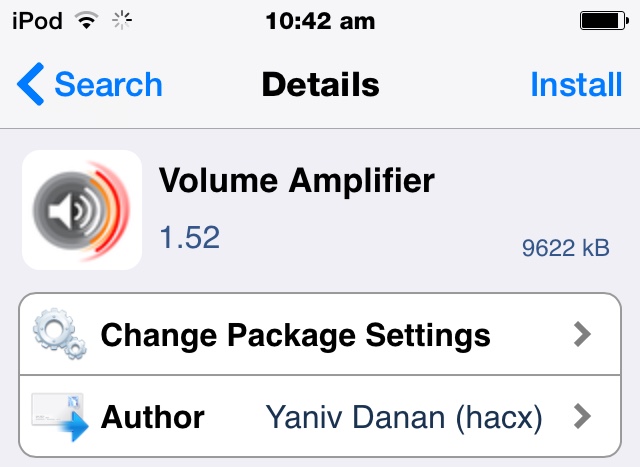 Thanks to the recent update to the tweak, it can now amplify all sounds that come from both the external and the ear speaker. Can't hear the other person properly? Volume Amplifier will do the trick. After installing the tweak, all you need to do is to keep pressing the Volume Up button even after it reaches the limit. You will then notice the Volume Amplifier bar kick in and that should do the magic.
You can use it for amplifying songs, calls, your voicemail, Viber, ringtones and much more. This tweak can also increase the output in apps where an earphone or headphone is being used. So once again, be careful when you use this tweak, it will get very loud in your ears.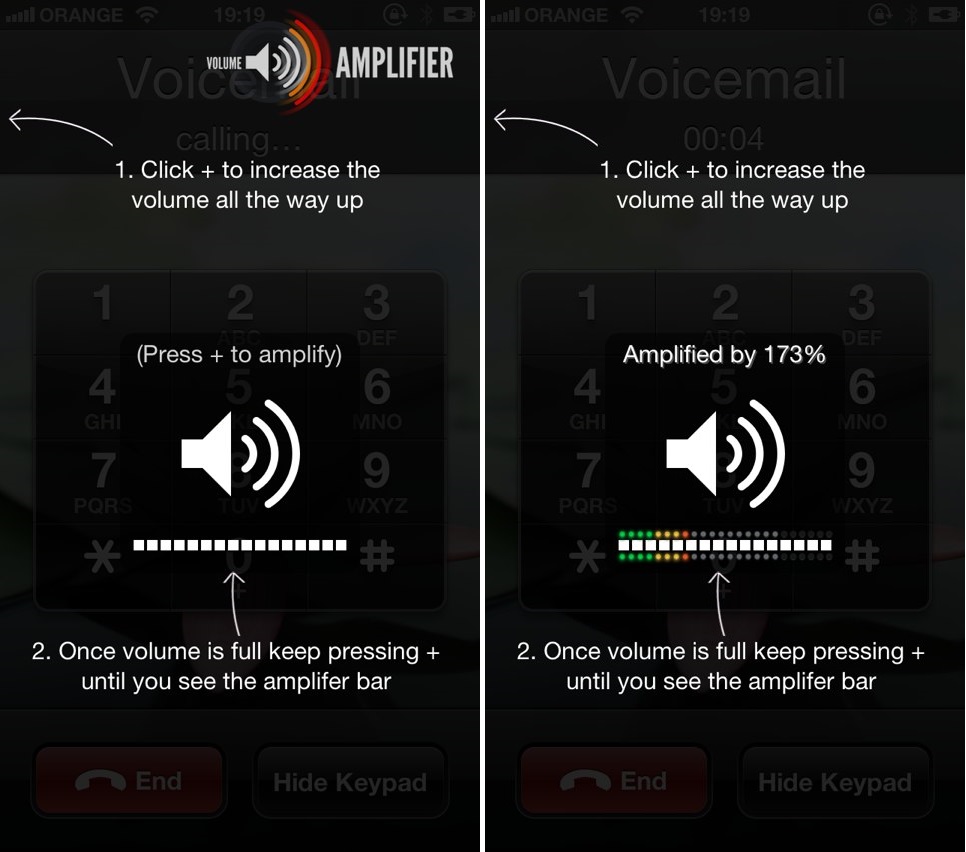 No settings to play with, just straight up more sound. If you want to reset Voice Amplifier, you can do so with the help of an Activator action. This tweak will not work on the iPhone 4 and iPhone 3GS and only the In-call Loudspeaker volume can be increased on the iPhone 4s.
Volume Amplifier is available in the BigBoss repo from Cydia for $1.99. Once again, do not set volume very high as it could destroy your speakers. Use this tweak with caution and only if you really need it.