Personally one fact that annoys me about the new iOS 5 firmware is the iTunes Store button inside the stock Music.app. I always find myself accidentally pressing this iTunes Store button, and every time I say to myself, "I wish the was a way to get rid of this iTunes Store button inside the Music.app." If you have had this thought flow through your mind, you will be glad to know that a Cydia tweak was recently released to get rid of this iTunes Store button in stock Music.app.
Get Rid Of Store Button In Music.app
This Cydia tweak is called NoStoreButton, and as explained above the NoStoreButton will get rid of the iTunes Store button from being displayed in the Music.app. If you would like to get rid of the ITunes Store button in the Music.app simply search for "NoStoreButton" through Cydia's search tab and install it to your iPhone, iPod Touch or iPad.
Note: The NoStoreButton is a free Cydia tweak available through the BigBoss repo.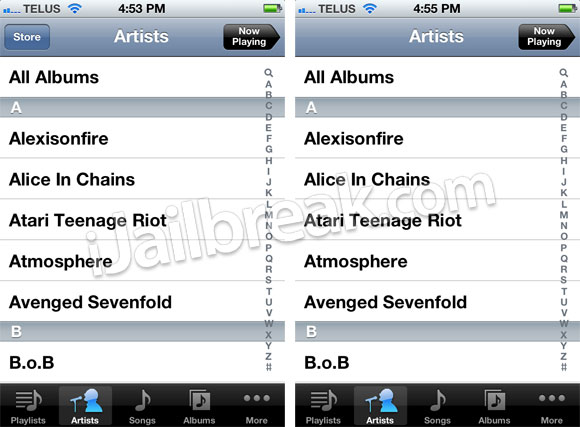 Let us know if the NoStoreButton tweak worked to get rid of the pesky iTunes Store button in the comments section below…