If you have ever tried to take pictures using the front facing camera of your iOS device in the dark, you were probably disappointed with the results. Often times they come out way too grainy or are not visible at all. Well, with a brand new tweak by the name of FrontFlash you can solve this problem once and for all.
With the FrontFlash Cydia tweak when taking pictures using the front facing camera with flash enabled it will make the screen of your iOS device go full brightness momentarily to essential mimic the effects of LED flash. I tested it out briefly and it actually makes a big difference on close-up objects. Take a look at this picture of a water bottle below taken without using FrontFlash (left) and then with using FrontFlash (right).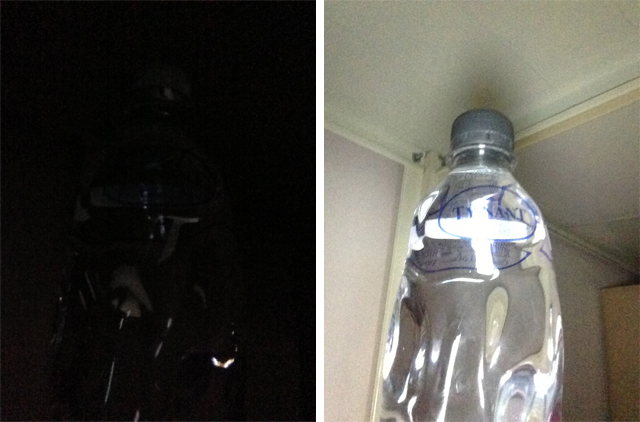 I am sure there are other tweaks/apps available that bring about similar functionality, but if you don't have one installed at the moment FrontFlash is a great tweak that is compatible with the iPhone, iPod Touch and iPad running iOS 6 and above.
It is worth noting though that the developer has mentioned this tweak is not compatible with the Front HDR Cydia tweak at the moment. So if you use that tweak you will not be able to install FrontFlash at the moment.
If you are interested in FrontFlash you can find it on the BigBoss repo for free. Let us know what you think of the tweak in the comments section below.