Doesn't it get annoying if you want to move multiple app icons and you have to do so one by one? Wouldn't it be great if you could move multiple apps at once?
Well if you answered yes to those questions then you will be glad to know a new Cydia tweak was released recently called EasyIconEdit that allows you to move multiple app icons at once. EasyIconEdit works by simply going into wiggle mode by long pressing an icon, and the tapping the apps you want to move (a green background will appear once it has been selected). Once all the apps are selected you simple swipe over to a new page and they will follow.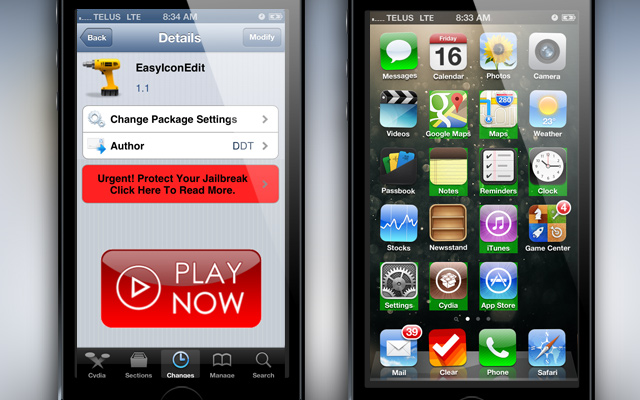 It's really that easy! There is currently a bug with EasyIconEdit that makes some app icons hard to select, meaning you will have to tap them repeatedly before the green background appears confirming they are indeed selected. With a recent update to EasyIconEdit, however, I very rarely notice this issue now.
If you are interested in EasyIconEdit you can find it in the BigBoss repo for free. Let us know your thoughts on the tweak in the comments section.