The keyboard in 99% of households and mobile devices such as your iPhone, iPod Touch or iPad is actually designed to slow down your typing. While this was not done on purpose, in the early 1900s people were finding their typewriters were jamming because the keyboard layout proposed by Dr. August Dvorak, dubbed Dvorak allowed the individual to type faster than typewriters at that time could keep up with. Thus, the QWERTY keyboard layout was adopted to slow typists down and we have stuck with this method of typing ever since.
If you would be interested in testing out the Dvorak keyboard layout, or are actually an active users of Dvorak, you will be glad to know a new Cydia tweak has been released to bring the Dvorak keyboard layout to your iPhone, iPod Touch or iPad. This Cydia tweak is called Dvorak Keyboard iOS 5+ and is actually available FREE on the BigBoss repo.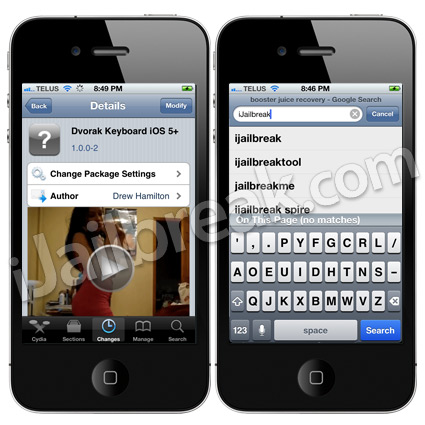 For those of you who are thinking of installing the Dvorak Keyboard iOS 5+ Cydia tweak please keep in mind that it overwrites the Russian keyboard. Did you try the Dvorak keyboard layout on your iPhone, iPod Touch or iPad? Let us know in the comments section below…
Note: Just like anything, getting used to the Dvorak keyboard layout will take time — you will not find yourself instantly typing faster.