The iPad 3G is great for practicality, however, would't it be nice if you could use your 3G connection to turn your iPad into an actual phone? If you answered yes to that question you will be glad such a Cydia tweak has existed for actually some time now and it is called Phoneit-iPad. Yep, that is right, with the Phoneit-iPad Cydia tweak, developed by iPhoneIslam, you can actually turn your iPad 3G into a fully functional phone. The only thing that is required to turn your iPad 3G into a phone is a Jailbroken first generation iPad running the iOS 4.3.3 firmware or above. Additionally, if you are running the iOS 5.0 to iOS 5.0.1 firmware you will be glad to know that iPhoneIslam recently updated Phoneit-iPad to be compatible with the iOS 5 firmware generation.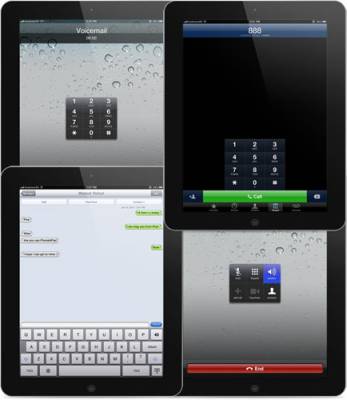 In order to turn your iPad 3G into a phone you will need to add the iPhoneIslam repository to your iPad by going into Manage > Sources > Edit > Add:
http://apps.iphoneislam.com/
Once you have added the iPhoneIslam repo to your iPad, you will need to simply download it and then install Phoneit-iPad. Once Phoneit-iPad has been installed you will need to activate your copy by clicking here for a price of $19.99. Did you turn your iPad into a fully functional phone? Let us know in the comments section below.