Looking for something to slightly change the look and feel of your newly jailbroken iOS 7 device? DockShift is a free tweak available in the BigBoss repo, developed by NG that allows you to customize the dock.
DockShift adds a preference pane to the Settings app where the user can enable the tweak and apply one of the twelve different styles it has to offer without having to re-spring their device each and every time. The different options include: Transparent, six different Milk Glass options, two Dark Milk Glass, and three Blurried selections.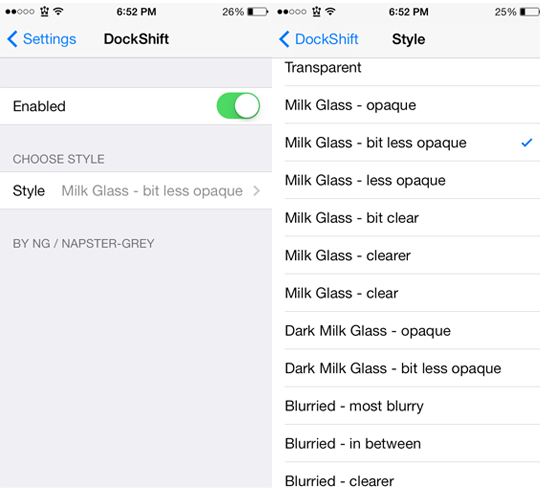 I posted four different screenshots of my home screen at the top of the article. From left to right containing,  Transparent, Milk Glass – bit less opaque, Dark Milk Glass – bit less opaque and Blurried – most blurry styles so you can observe some of the differences up close. I think users will find all the different options fun to mess around with to find a style they like for their iOS 7 dock background.
Let us know what you think about the tweak in the comments.