When the Deck Cydia tweak was first released into Cydia a lot of people went ecstatic over it; and for a good reason. What the Deck Cydia tweak essentially does is adds a sidebar to your iPhone or iPod Touch that can be brought up by an Activator command of your choice. In this sidebar lays actions/shortcuts that can be configured from the Settings.app that allow you to, for example, access frequently used applications or toggle system settings.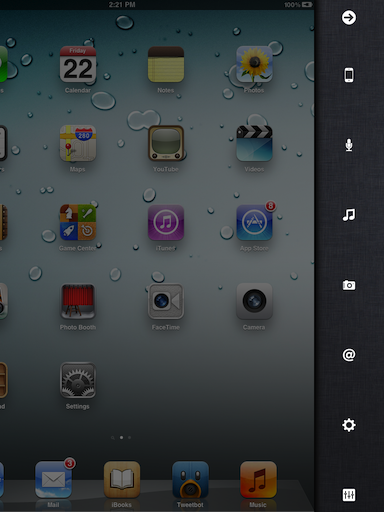 Unfortunately despite Deck's popularity it was never updated to be compatible with Jailbroken iPads… that is until now. The creators of the Deck Cydia tweak have just released Deck HD into the Cydia Store and this means iPad users can finally experience this great tweak.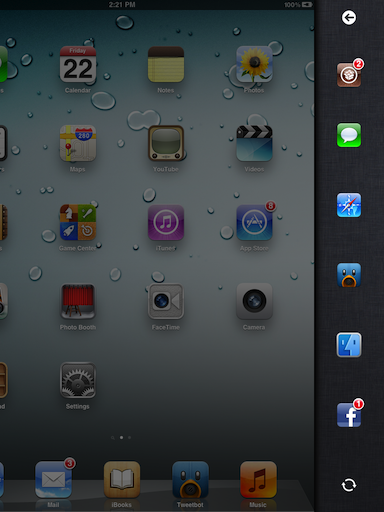 If you are looking for a tweak for your iPad that packs a lot of functionality, while still maintaining a native iOS feel then I hands down would recommend Deck HD. For those of you who would like to give the Deck HD Cydia tweak a go you can find it through the ModMyi repo for a price of $1.99.
What do you think of Deck HD? Are you glad it has finally been brought over to the iPad? Share your responses and further thoughts in the comments section below.