If you have been in the Jailbreaking scene for some time I am sure you have heard of the tweak Orbit. Orbit allows to instantly and easily switch between pages on your home screen. Inspired by the 'iPhone Expose' concept, Orbit is the best tweak if you have multiple pages of apps and are looking for the best way to quickly navigate through them. Up until the last little while Orbit has only been compatible with the 3.x firmware generation but just recently the developer has made Orbit compatible with the iOS 4 firmware for all to enjoy!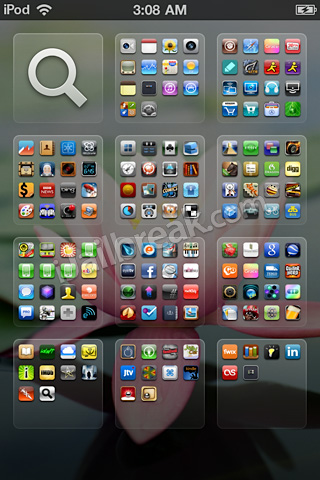 If you are interested in the Orbit tweak you can find it through Cydia for a price of $1.99! Let us know if you are going to install orbit on your iDevice running iOS 4 in the comments section below…
Note: Orbit is compatible with the iPhone, iPod Touch and iPad on the iOS 4 and 3.x firmware generation.