Following the release of the Pangu iOS 8 Untether update, Saurik has pushed an update for Cydia Substrate. The new update fixes several issues such as apps not installing, icons disappearing and iTunes not syncing. Both the Pangu Team and Saurik are working on providing updates and fixing bugs for the iOS 8 jailbreak and Cydia.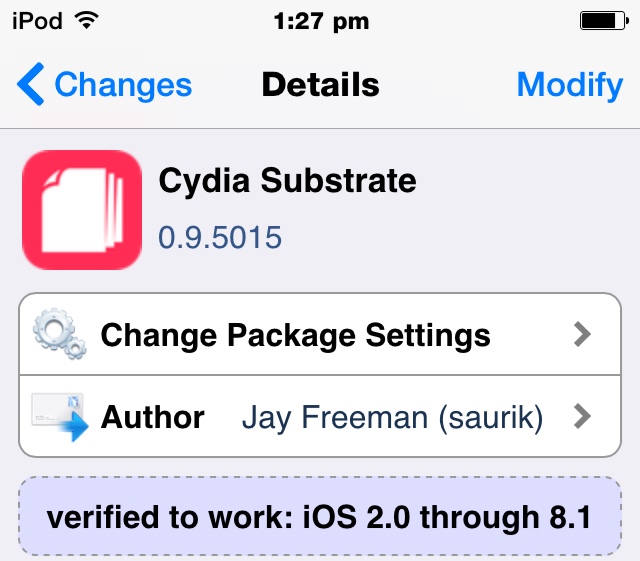 Cydia Substrate 0.9.5015 is currently available in Cydia and it is important that you update. If you had installed the previous update, 0.9.5013, Cydia should automatically tell you about the update, or you could just search for it.
Cydia Substrate 0.9.5014 fixes a few bugs reported on iOS 8 with 0.9.5013, including "apps do not install", "iTunes does not sync", and "icons are gone". This issue sometimes led to devices being unable to boot without disabling Substrate (holding down volume up). (and 0.9.5015 fixes a bug in 0.9.5014 where some processes, including OpenSSH, would no longer start.)
Have you installed the latest update yet? Has it fixed the aforementioned issues for you?