Despite the fact that Cydia hasn't been officially re-designed by its creator Jay Freeman for iOS 7, this hasn't stopped a member of the Jailbreaking community from porting it over to iOS 7 on a Jailbroken iPhone 4.
With this port we get a glimpse at how iOS 7 could look once the Untethered Jailbreak is released. It is worth noting, however, that this really is just a port and not an official version of Cydia released by Saurik. It's not known whether he even has plans to update the UI at this point.
Regardless it is still neat to look at a flatter Cydia that could very well end up being what Cydia on iOS 7 looks like.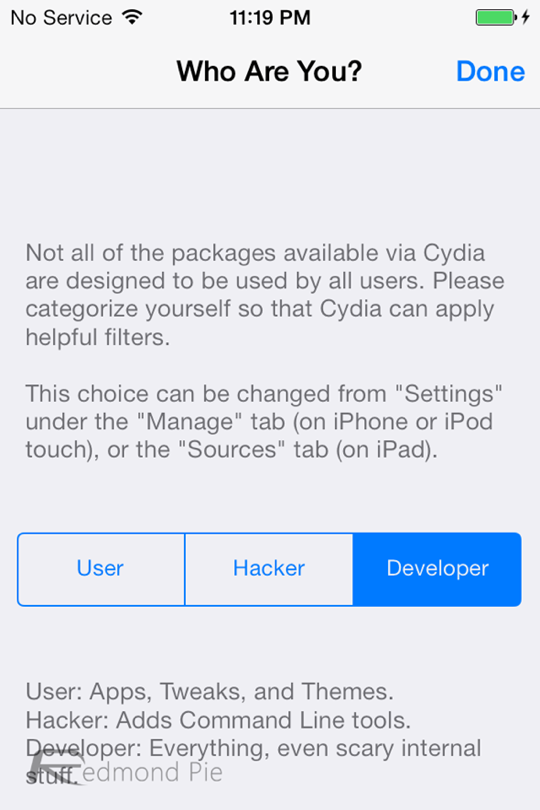 The individual behind this concept is a developer by the name of Cjori, creator of tweaks like Dashboard X, and he detailed the process of porting Cydia to iOS 7 to RedmondPie.
Cjori told Redmond Pie that he used OpenSn0w to tether-jailbreak iOS 7 on A4 based iPhone 4. Cydia was recompiled from source with the iOS 7 SDK and he manually debugged all of the issues encountered using various UNIX tools.
At this point Cjori has no plans to release this to the public because there isn't even a Jailbreak released yet for the iPhone 4. But this might change in the future. You can take a look at a gallery of all the screenshots below.
What do you think of this particular iOS 7 themed version of Cydia? Drop us a line in the comments section below.