Fancy a combination lock on your iOS lockscreen, instead of the regular passcode lock? A new Cydia tweak going by the name of Combination Lock, will add a cool looking combination lock to your lockscreen.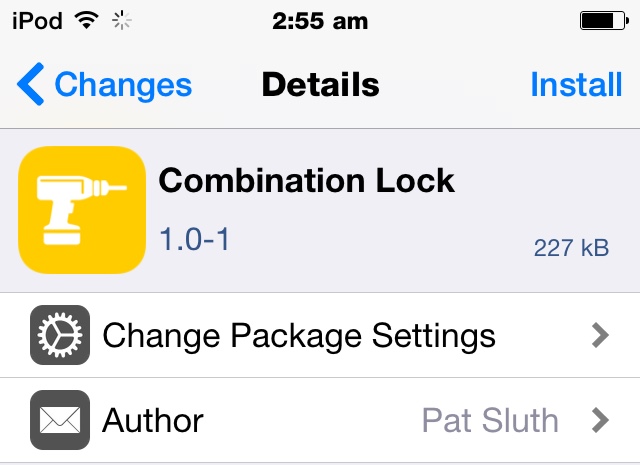 A combination lock is a type of lock that uses a rotating dial to input a sequence of numbers. You'll find these kind of locks on safes, lockers etc.
Once the tweak is installed, you don't have to do anything. Combination Lock will immediately be activated upon installation.
Now when you Slide to Unlock your iOS device, you'll be shown a combination lock as shown in the screen shot below.
Simply turn the dial and hold the number for a second to input it. You can also input your passcode by tapping on the digits, if you're in a hurry. This is mainly an aesthetic tweak and doesn't really provide any improvements. Just makes your lockscreen look cooler.
At times, the dial doesn't work as mentioned and will or will not input your digit. The combination lock is translucent, which means your wallpaper will be somewhat visible. Another nice touch.
Combination Lock for jailbroken iOS devices is available from the BigBoss repo in Cydia, for free. Try it out and let us know what you think.