Here are two new Cydia tweaks that you may want to try out on your jailbroken iOS device. Jailbreak tweaks let you customize the look of iOS and bring features that were never there. Not all are useful, but there are many that can come in very handy. The first tweak that I'm writing about isn't a useful one, but some may like it. It's called ColorfulVolume and it adds color to the Volume HUD.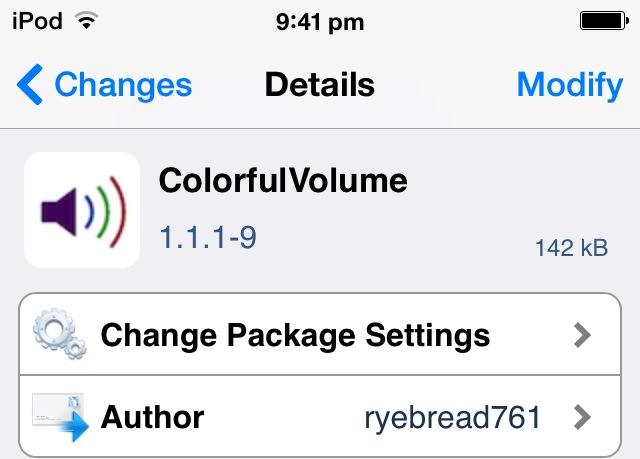 ColorfulVolume lets you change the background color of the Volume Heads Up Display (HUD), change the title text and even make the colors change randomly. If you're someone who likes to add a little color here and there, this tweak is for you.
After installing, you can adjust the background color, add custom title and randomize the color change all from the settings option. An easy to use tweak for those who want to change the background color and title of the Volume and Ringer HUD.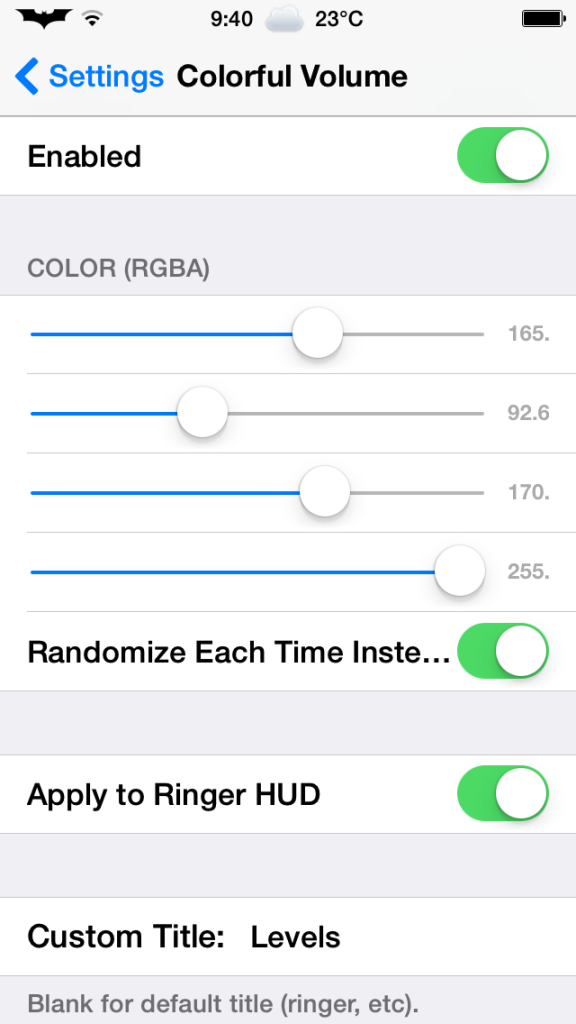 It's available as a free install from the BigBoss repo.
The next tweak is a nice one and can come in handy at times, specially when you want to type down your email address. TapTheAt is a new tweak that lets you enter your complete email address just by tapping and holding the '@' key on the keyboard.
Once you install the tweak, you'll need to enable it from the Settings menu and then type in your email address. Now, every time you need to type in your email address, you can just tap and hold '@'.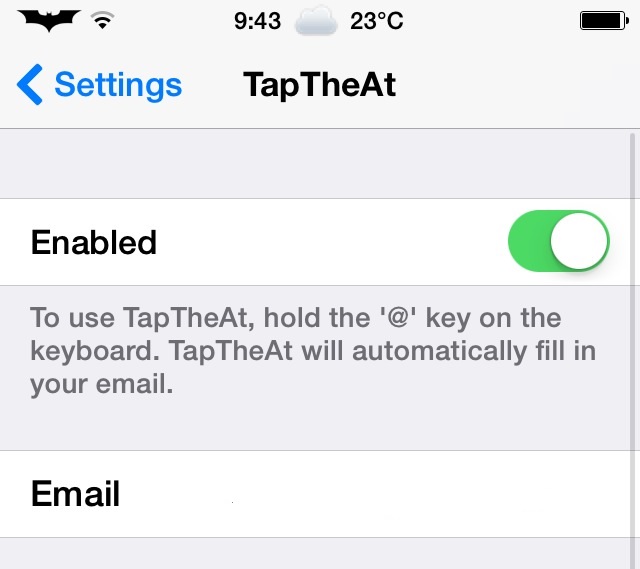 Very simple and a useful one. TapTheAt is available in the BigBoss repo, also for free. Don't you think this tweak can be useful?