About two hours ago, a new tweak was added to Cydia to help manage badges on your SpringBoard icons. It is true that there are currently tweaks available on Cydia to help clear those annoying red badges, but they usually clear all of the badges on your SpringBoard, which is not ideal. For me, I generally want most of my badges to be cleared, but I like still having my Messages, Mail, and Twitter notification badges shown, which is a functionality that I have not seen provided in a very simple or flexible way, until this tweak came along.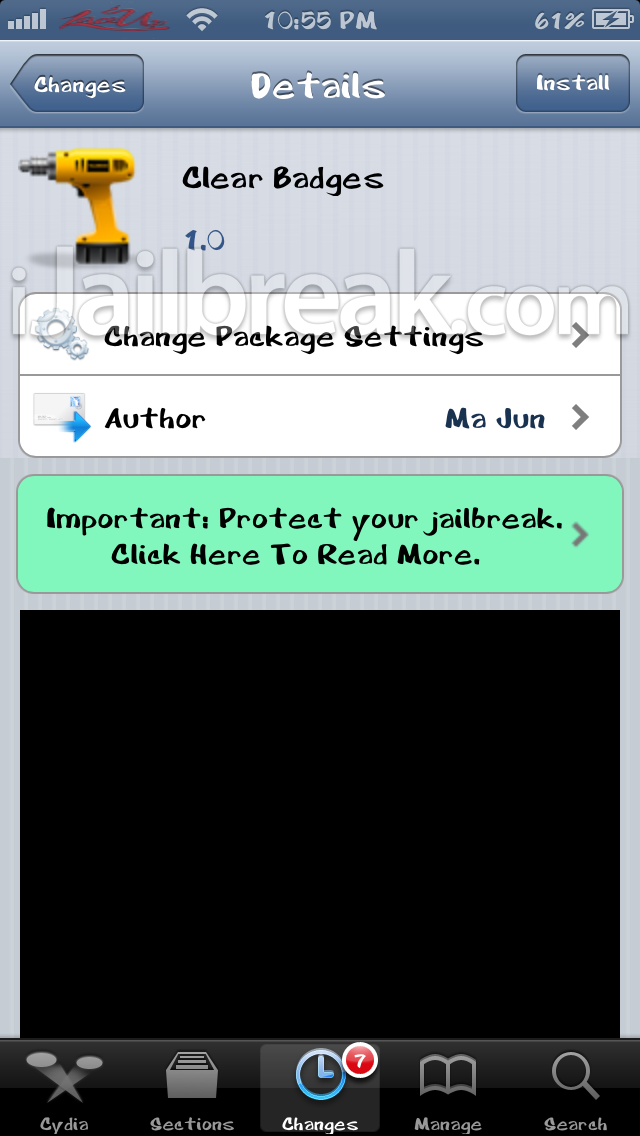 The "Clear Badges" Cydia tweak downloads quickly (just 49 KB), requires a quick respring, and you are good to go. All you have to do to clear the badge for a specific app is to get your SpringBoard into edit mode (tap and hold on an icon until they start jiggling), and then double-tap on any icon whose badge you would like to clear. I have been using it for an hour or so and I have yet to find a bug or a situation in which it does not work.
The tweak has no icon and no settings to configure, just download, respring, and enjoy. Clear Badges is available as a free download from the BigBoss repository. If you have any questions about the tweak or other suggestions to help everyone manage their own SpringBoards, drop a comment down below.