The iPhone 4/4S camera hardware is top of the line, but the built-in iOS camera app is not so much. The camera app in iOS provides basic functionality and that doesn't even include a self-timer. All you can do is turn on/off the flash, enable grid view or HDR and obviously take a picture or shoot a video. Even some entry-market phones have more options than the iOS camera app!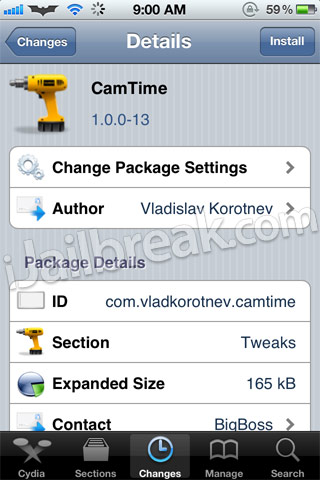 A self-timer on your camera can be very helpful, as you can capture photos without actually having to hold the camera. With the new CamTime Cydia tweak, you can finally add a self-timer to your iOS Camera app. Unlike regular self-timers that have standard presets for 5, 10 or 20 seconds, CamTime has no presets whatsoever. You can set in your custom number of seconds for the picture to be taken in. This means you can set the timer for say, 500,000 seconds, leave for lunch and then come back and have your picture taken. Keep in mind that you can only set the time in seconds and there are not any options to configure.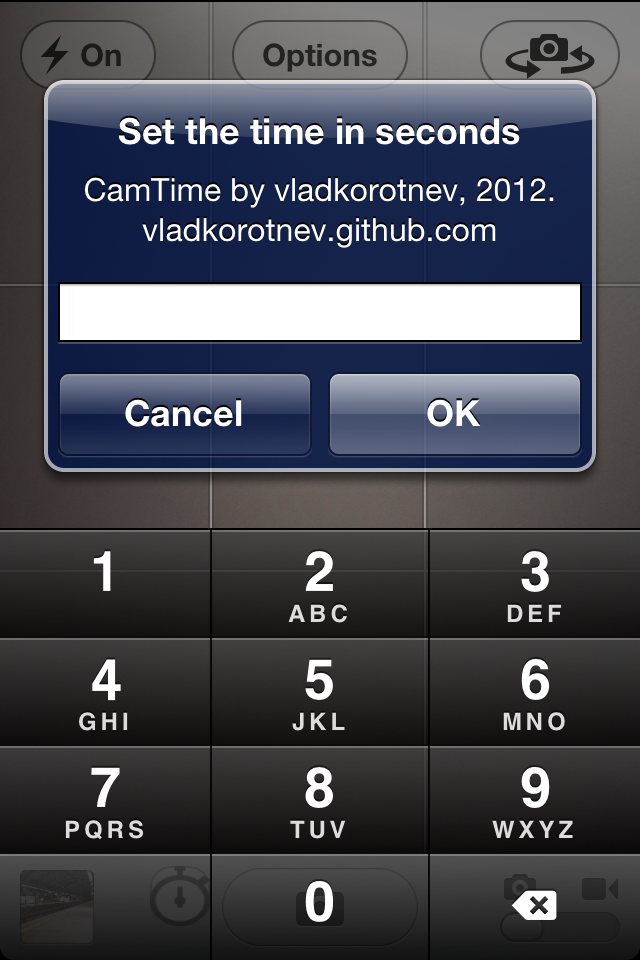 Once the tweak is installed, a timer button will appear next to the shutter, which when tapped asks you to set the time in seconds. The tweak works well on the iPhone 4S and the latest iOS 5.1.1 firmware. CamTime is currently available in the BigBoss repo for free. Need a self-timer on your iOS Camera app? Then this is the tweak for you!