If you have a Bluetooth enabled smart watch such as the Pebble then you will want to check out the BTNotificationEnabler Cydia tweak that was just released onto Cydia today. The tweak is pretty simple and according to its description it will allow you to "never miss a notification again!" This is because it enables all notification center notifications to be sent to Bluetooth enabled devices such as the Pebble watch.
If you read reviews on the Pebble watch you will realize the only real negative thing people had to say about it was its lack of interactivity between it and connected devices. Although BTNotificationEnabler won't solve all your woes, it will give your device a little bit more to relay to you without actually having to check your iPhone.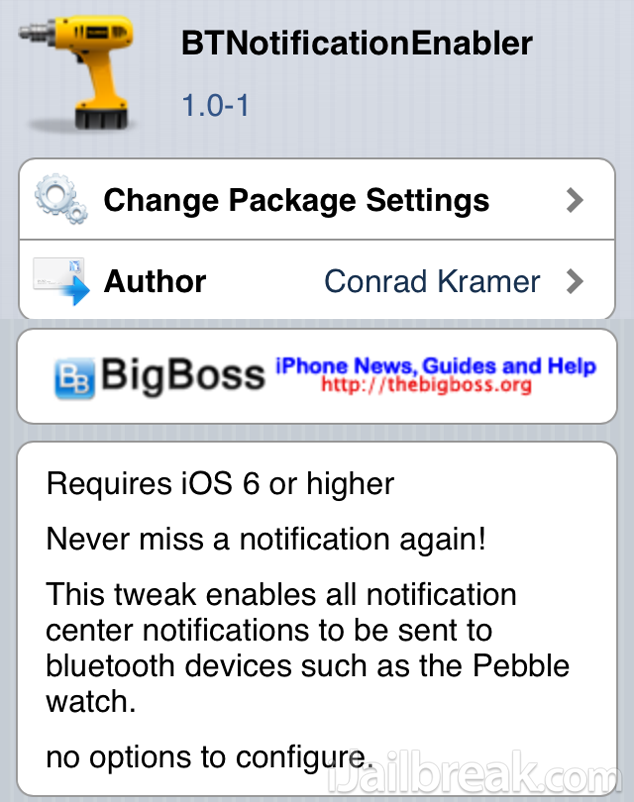 This tweak will definitely only appeal to a small crowd of people, but those that can find use of it will likely appreciate the extended functionality it brings about a lot. For more tweaks make sure you check out our dedicated tweaks section where you can discover a new tweak for your Jailbroken iOS 6.x device.
You can find this tweak on the BigBoss repo for free. Let us know if you have found a use for it in the comments section below.