An underrated feature in the iOS 5 firmware generation was the ability to background a QuickTime video's audio in Safari. Unfortunately to a lot of people's dismay, when Apple released the iOS 6 firmware, the fruit company took this audio backgrounding ability away.
When I go to the gym or even go for a drive I tend to stream a lot of my music via YouTube because it is very convenient, the only problem when I do this is I have to leave my iPhone alone and let it stream the video, otherwise the audio stops because I can no longer background the audio.
Thanks to the BGVideo Cydia tweak however, users can once again restore the ability to background QuickTime videos! For those that didn't even know about this functionality when it was available in the iOS 5 firmware generation, it simply involved streaming a video via Safari, exiting Safari, double tapping the home button, swiping right to reveal the music controls and then pressing the play button.
When you have the BGVideo Cydia tweak installed the process works just like before, and once you reveal the music controls, instead of seeing the Music app, like you usually do, you will see the Safari app.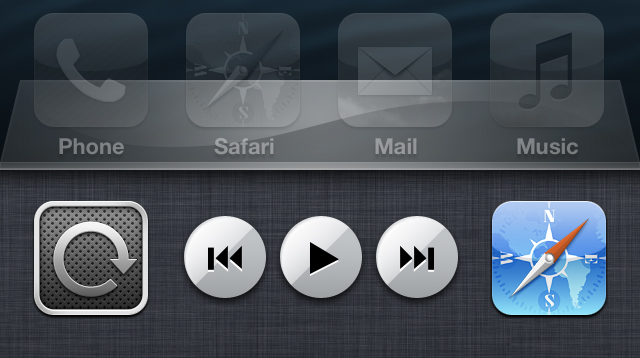 BGVideo isn't actually available in a community source so you will have to add a 3rd party repository (shown below).
http://cydia.myrepospace.com/bestguyhaha/
This is done by launching Cydia, going into the Manage tab, followed by sources, tapping the Edit button and then the Add button. Once the repo has been added simply install BGVideo and you can once again background videos for audio through Safari. Check out our video walkthrough of BGVideo in action below…