How would you like to hide the battery percentage and setup an Activator action to view and know how much power you have left from the status bar?

BatteryPeek is a free Cydia tweak developed by Qusic which hides the percentage meter in the status bar and allows you to glance at your battery percentage by using an Activator gesture. I currently setup my action as Anywhere-> Single Tap Right on status bar. This way I can tap on the battery anywhere to view the percentage long enough before it disappears.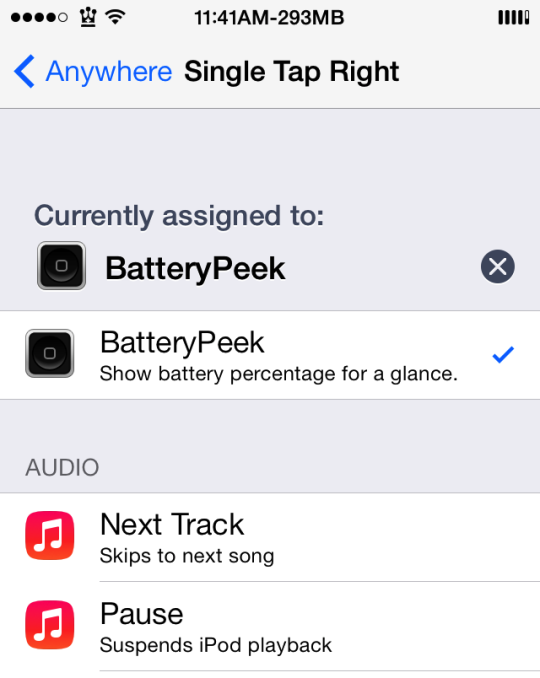 My friends and I like to play a battery percentage game where we ask each other the question "above or below 50%" first. After we know if the battery percentage is above or below 50% then we guess a number; if we are incorrect they will say "above or below" the number you guessed for a second chance. While playing this game some people will cheat and see your battery percentage before playing the game, but the BatteryPeak tweak will resolve the issue, unless they know your activator gesture.
It looks like BatteryPeek is compatible with just about any device running iOS 7 and arm64. Don't forget to configure your BatteryPeek Activator option from the Settings application.
Let us know what you think of the tweak in the comments and if you found it useful.