If you are interested in customizing the banner notifications of your iPhone, iPod Touch or iPad, then you will want to check out the BannerImage Cydia tweak. With BannerImage you to customize what banner notifications look like without the need for WinterBoard.
In its current form BannerImage has a library of 12 pre-made themes that should suite most peoples needs that range from blue, purple, red to textured themes like wood. When you select any of these themes they will automatically change how your notification banners look without respringing.
Surprisingly the developer didn't add support for the iPhone 5 screen in the BannerImage app. Hopefully this will be fixed in a future update.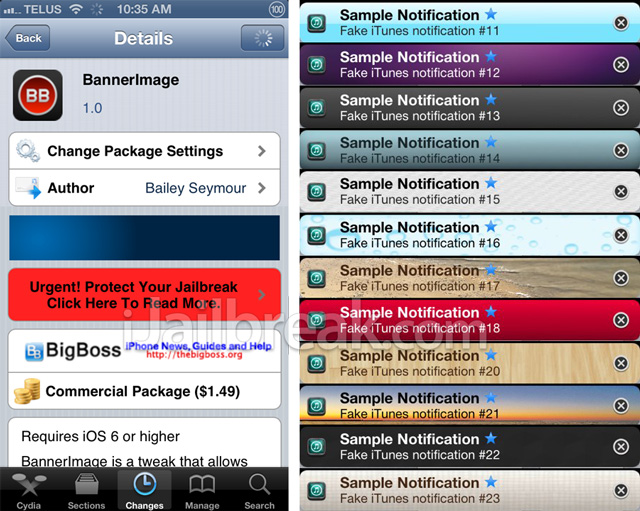 You can also create your own themes, where you can customize the text color of the notification using RGB sliders and also load up a background image.
The BannerImage is yet another Cydia tweak that allows you to customize the banner notifications on iOS and it is available on the BigBoss repo for a price of $1.49. There is other tweaks with similar functionality like FlagPaint, but if you haven't invested in a banner customization tweak BannerImage might be for you.
Check out our video walkthrough below and let us know what you think of BannerImage in the comments.