When you set a complex passcode (alphanumeric) on iOS you are required to hit the OK button once you type in the correct passcode you set. This little extra step can sometimes become an annoyance so a developer has released a tweak by the name of AutoOk into Cydia to make it so once you type in the correct passcode it will automatically unlock your device.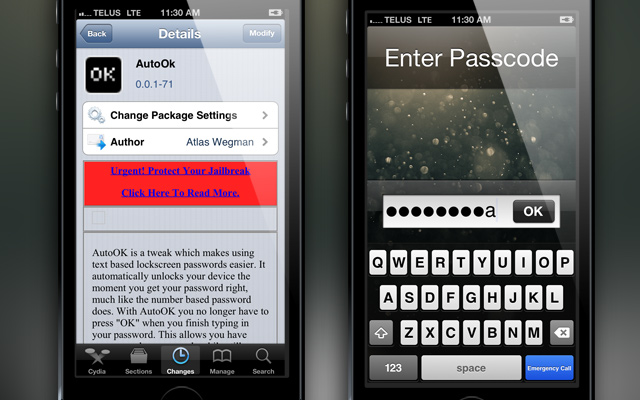 The tweak is incredibly simple and once you download and install it you will need to obviously enable a complex passcode, then go into the tweak's preferences panel enable the tweak and then type in the passcode. You will then be able to bypass having to press Ok when entering your complex passcode.
It is worth noting that to boost the security of the tweak the auto-pressing of Ok will be disabled if you enter the wrong passcode.
If you happen to use the complex passcode on iOS then you will definitely want to check this tweak out. It is available in the BigBoss repo for free.