There are times when you have too many apps running in the background that end up using most of the available RAM, thus making your iOS device crawl. The only solution is to kill all those background apps, which involves closing the apps one by one. Wouldn't it be nice if the apps would kill themselves when another apps requires more RAM.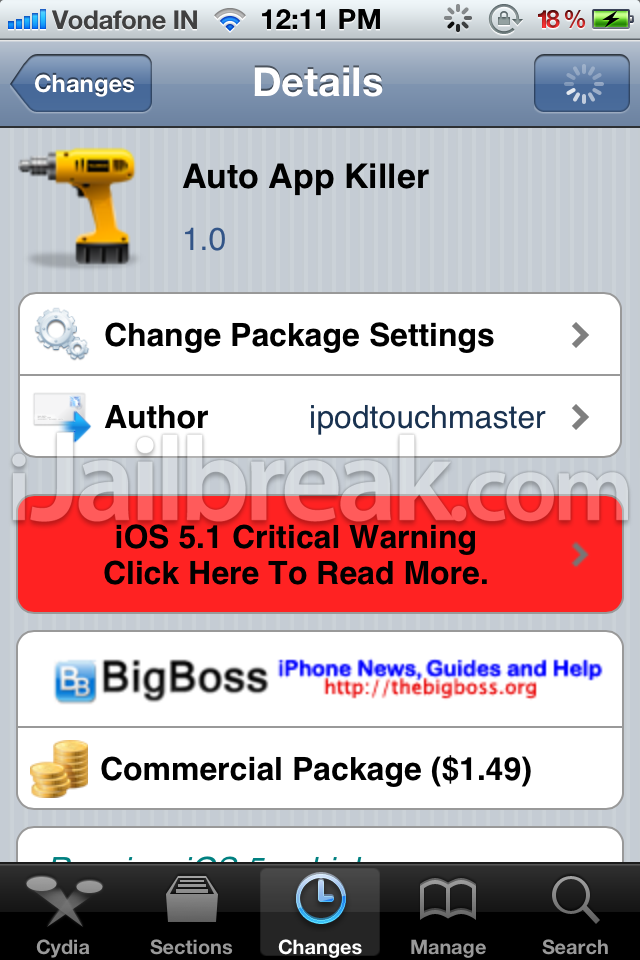 Auto App Killer is a tweak that does just that and helps you save precious RAM and keep your iDevice running smoothly. There have been tweaks that kill all background apps at once, but this is different. You can configure this tweak to kill only the apps that aren't working in the background. The tweak won't kill an app if it's streaming a video or playing music, which is nice. However, there is an option that lets you kill apps even if they're running in the background. Set a margin for the RAM usage, such that if it exceeds a certain number, the tweak will automatically kill the apps and free up some RAM. The tweak can be configured using the Settings app.
Auto App Killer only works on a jailbroken iPhone and iPod Touch, no iPad compatibility as of now. Auto App Killer is thus, a useful tweak, that can be downloaded from the BigBoss repo for $1.49. Try it out and tell us what you think of it. Do you think it's useful?