With Apple's iMessages, you can chat with your friends on other iOS devices and even on Macs. You can send photos, videos and basic files over iMessages. However, you cannot send all types of files and that is when this new Cydia tweak comes to the rescue.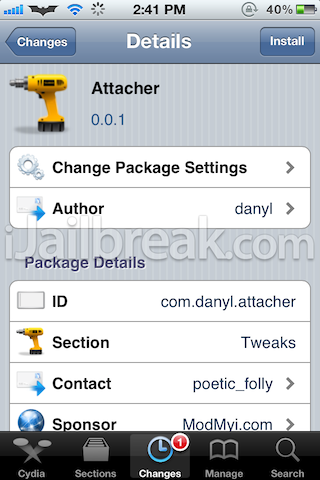 Attacher Cydia tweak lets you send and view any type of file via iMessages with the help of other apps like iFile, Dropbox and more. A simple tweak that can be activated from Settings>Attacher, doesn't require any looking after. Just install the tweak, respring and you should be able to attach, send and open just about any type of file, including .deb files.
You can send files from your Mac to your iOS device and then open/launch or view it without any problems. You only have to select the blue button next to the file and open it using an appropriate app.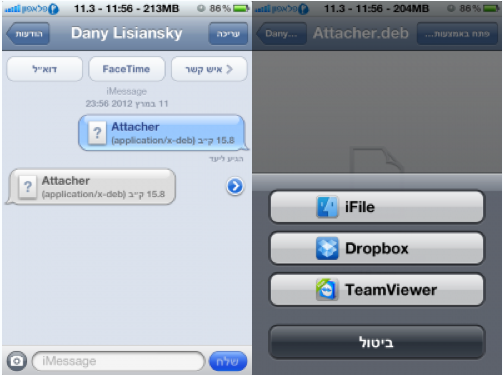 Attacher is currently available in the ModMyi repository for free. Check out this Cydia tweak and tell us if you found it useful.