Last week we told you about an amazing tweak known as AquaBoard. At the time, it wasn't available in Cydia, but the developer had given us a preview of what it's going to be like. For those that missed this preview the tweak adds water effects to your jailbroken iPhone, iPod Touch and iPad. If you have ever used a Samsung Galaxy S III, you'll know what I'm talking about.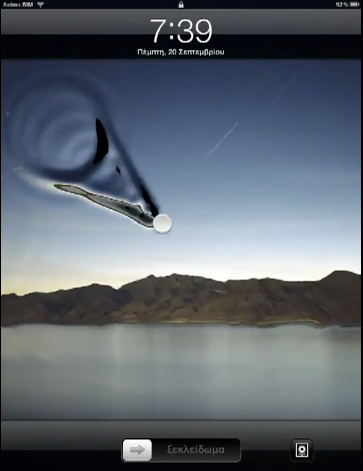 AquaBoard is now available in Cydia and works great with the iPhone 4/4S, iPad 2, the new iPad and iPod Touch 4G. Older models are compatible, but the animations aren't going to look as smooth. Unlike Samsung's lame water effects on the Galaxy S III, this tweak adds plenty of variations and also has a lot of extra features. You can enable the tweak on both the lockscreen and the homescreen, customize a lot of things like the intensity of water ripples and much more.
You can download AquaBoard from the BigBoss repo for $2.99 and try it on your iPhone, iPod Touch or iPad. We would recommend the iPad, as it has a lot of screen real-estate for the water animations to truly shine. Give this tweak a shot and tell us what you think of it in the comments.