A new Cydia tweak is being developed by Elias Limneos, which adds awesome water effects to your iOS device's lockscreen and homescreen. The Samsung's Galaxy S III has something similar, but this tweak is going to be much better and have more options. The tweak, called AquaBoard, will add various kinds of water animations to your iOS device.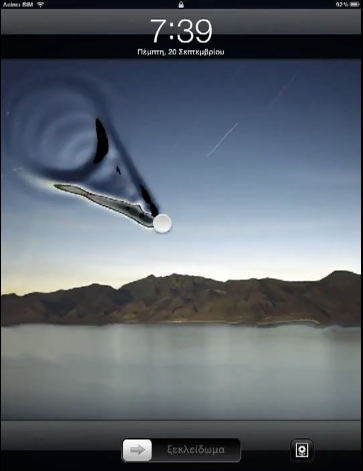 AquaBoard has plenty of options that let you configure the way the animations display and you can choose from a lot of themes. The tweak is currently set to support the iPad, iPad 2, the new iPad, iPhone 3GS/4/4S and probably iPod Touch 4th gen.
From the video demo below, the tweak looks and works pretty smoothly. The water effects look stunning as well. You can choose from water effects such as Rain Drops, Fingertips, Waves, Shockwave, Unseen Abyss, Abstract Artist, Smudge Brush etc.
We're not sure if there's going to be any kind of sound effects or haptic feedback when the screen is touched and the water effects activated, but regardless it is neat concept to say the least. We'll let you know as soon as this tweak is available in Cydia. Tell us what you think of this new tweak in the comments section.