Are you tired of the boring lockscreen on your iOS device, which when there are no notifications, is pretty sad to look at? Android phones, especially those on Ice Cream Sandwich, have animated lockscreens that keep users happy. Now, this new Cydia tweak, aptly named AnimateLockscreen, brings the same feature to our dear iOS devices.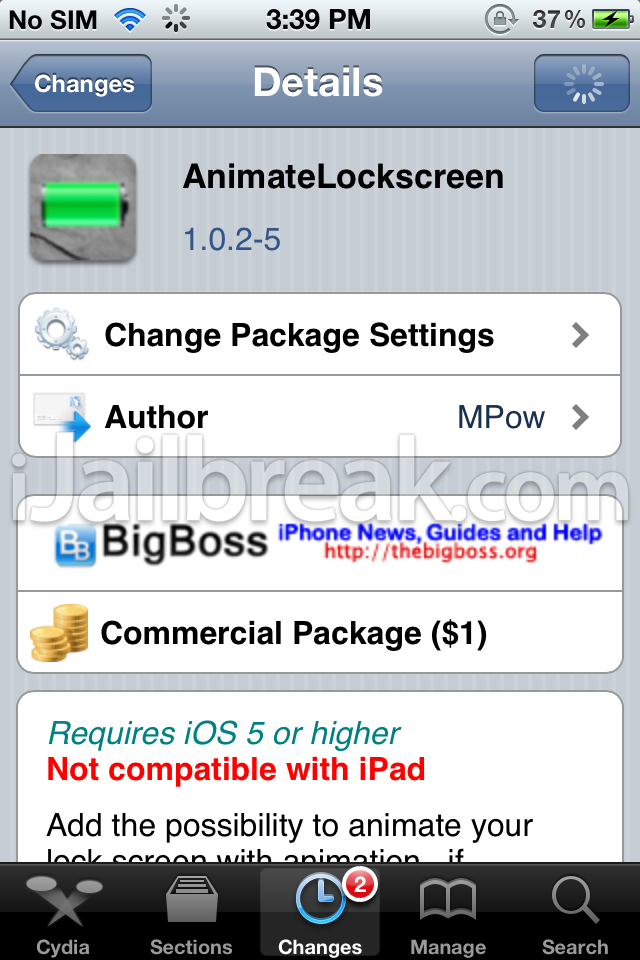 AnimateLockscreen tweak was released into Cydia a couple days ago, but had a lot of bugs at the time, which is why I decided to write about it now. Users who had previously installed this tweak complained that it consumed a lot of RAM and led to very poor battery life of the device. However, the developer of the tweak has taken care of such problems and pushed a new update to the tweak. AnimateLockscreen basically uses Bootlogos for lockscreen animations and it is pretty cool. It works well with various other lockscreen tweaks, such as Unfold, as well. You can choose from thousands of boot animations, enable/disable the battery icon to be visible and do a couple more nice things as well.
The tweak is currently available in the BigBoss repo for $1.00, which is a fair price for such a tweak. To download BootLogo animations, head over to Sections and select Addons (BootLogos). Try out AnimateLockscreen, as I'm pretty sure you'd like it.