When I first saw the Cydia tweak AirFloat, I doubted its usefulness, but I thought I would try it out anyways to see how it functioned in a real world situation. Essentially, what the AirFloat Cydia tweak does is turn your iPhone, iPod Touch or iPad into an AirPlay receiver. This means you can stream music from your computer via iTunes to your iOS device or even stream music from an iPhone to an iPad (for example).
I thought video might be supported with AirFloat, as this would open up another world of usefulness, but alas I personally couldn't get it to work. Despite that fact that video isn't supported, AirFloat can be quite useful for those of you who have a large collection of music on your computer that can't all fit on your device. As you can listen to your music collection on your iOS device before going to bed, while doing house work etc.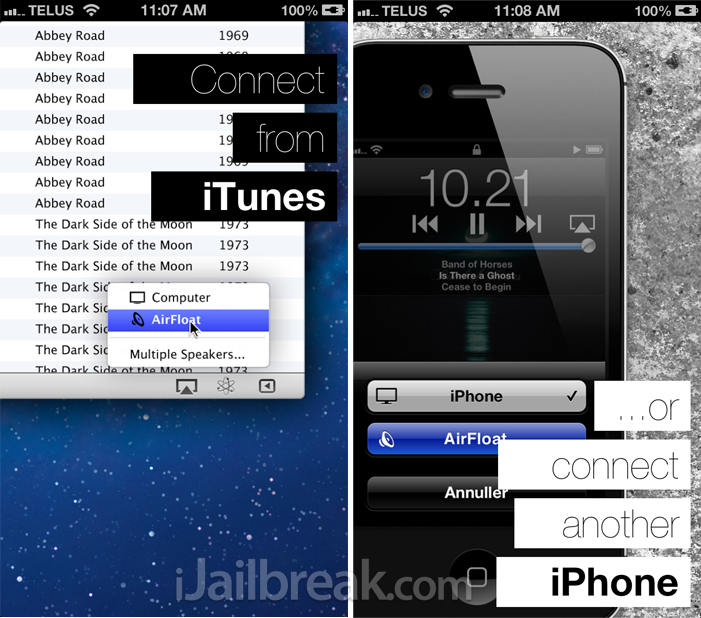 The only real disappointment with AirFloat, besides the fact it doesn't support video, is the lack of controls while you are streaming music. When you are streaming songs via iTunes to your iOS device there is no controls to skip songs or play / pause.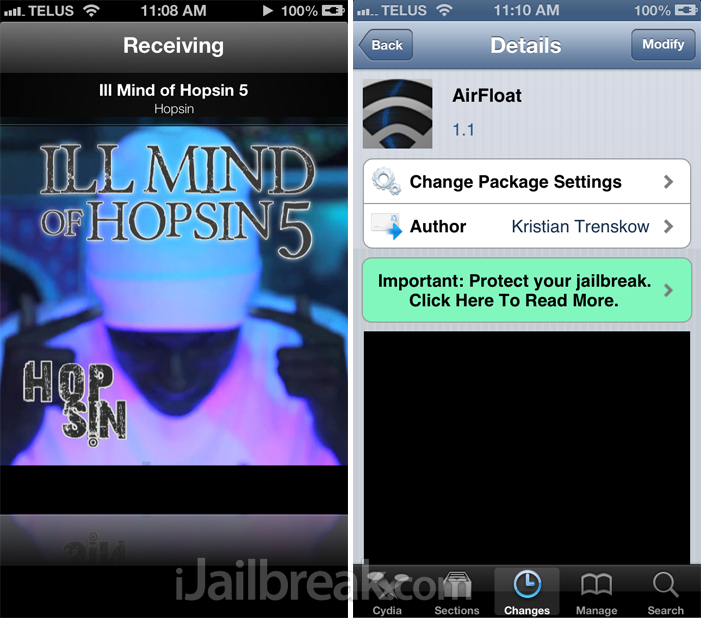 AirFloat is definitely a tweak that has potential to be great, but due to the flaws I pointed out, right now it seems more like a beta software than anything else. I will say this though, it's initial user interface looks gorgeous and I think it definitely has potential.
Let us know what you think of AirFloat in the comments section.