The Activate Link Cydia tweak was recently released to allow you to visit your favourite websites using configured Activator Actions on your iPhone, iPod Touch or iPad. Activate Link even supports system URL schemes as well, so you could potentially do more advanced things with the tweak if you have the know how.
There is 5 URLS that can be opened using Activator Actions such as double tapping the status bar, triple tapping the home button etc. Some examples of the uses of the tweak that the developer gives includes opening a favourite webpage in Safari, getting maps to take you to a favourite location and composing tweets.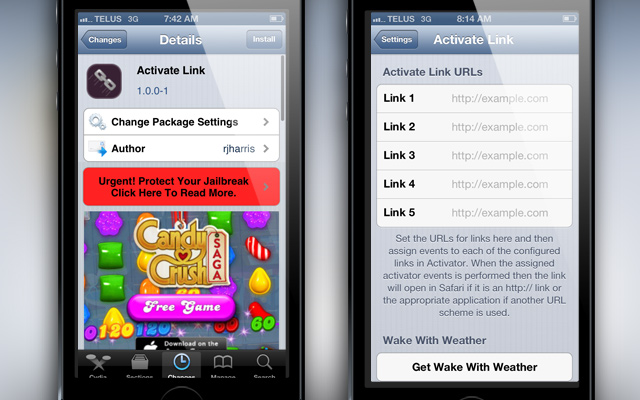 Configuring Activate Link is simple and requires you to first configure the URLs through its preferences panel in the Settings app and then simply apply Activator Actions to them through the Activator preferences panel.
If you are interested in Activate Link you can find it in the BigBoss repo for free. Let us know what you think of the tweak in the comments section below.