This morning I talked about a Cydia tweak called App Store Update Size, which improved the overall App Store experience by showing you your apps update sizes. Now another tweak has been released into Cydia which will further improve the App Store experience.
Have you ever noticed that whenever you purchase an app from the App Store, or simply update one of your apps from the App Store, the App Store closes? I for one have, and because the App Store always closes you need to then re-launch the App Store, wait for it to load etc. Wouldn't it be nice if the App Store could stay open after your purchase or update an app? If you answered yes, you will be please to know that a new tweak has been released into Cydia called StayOpened. What does it do? Well, it simply forces the App Store to stay open after you download an app.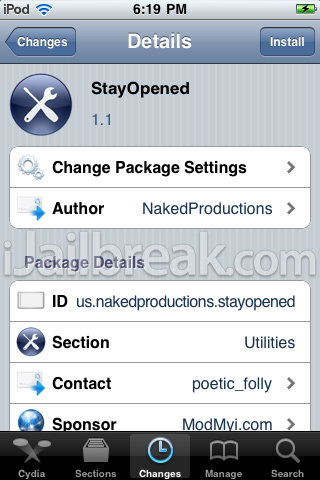 If you are interested in this new tweak, it is available for free via Cydia. Simply search for StayOpened, and it is yours.