Today a new tweak was released into Cydia called FreeSync! This tweak is an alternative to the Synchronicity tweak, which allows you to use your iDevice while syncing with iTunes. This means you are free to make a call, play a game or check your RSS feeds; all while you are syncing through iTunes. The only thing that you cannot do with FreeSync enabled, is browse iPod.app/Music.app, because this can cause data corruption errors. However, when you enable the FreeSync tweak, you will be alerted when your iDevice is syncing and when it is finished syncing, so you will know when you can launch the iPod.app again.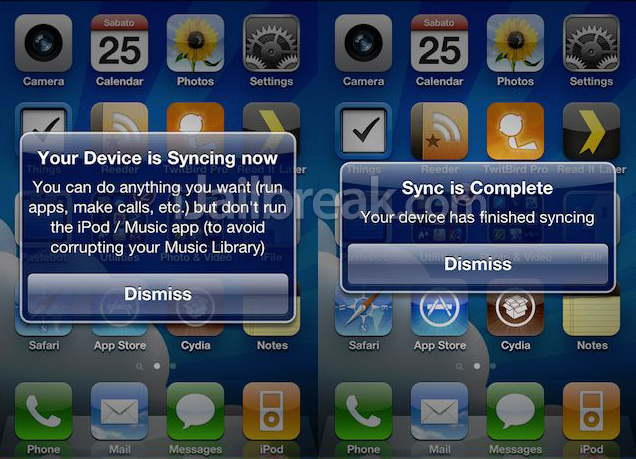 Now I know a big question that a lot of you will have is, why should I use FreeSync over Synchronicity? Well to be honest, both are pretty much the same tweak. They accomplish the same task of letting users use their iDevice while it is syncing in just slightly different ways. While Synchronicity uses a small icon to alert you when multitasking is enabled, FreeSync uses your iDevice's built in notifications. I would personally say these tweaks a very similar in functionality and it would come down to your personal preferance.
It is important to note however Synchronicity is an older tweak and was recently re-done. In my opinion I would say Synchronicity has had more development time put in, thus being the better alternative. Regardless, FreeSync is another great tweak that will greatly benefit your iDevice. And for only $1, who can complain?