In this months edition of the iJailbreak Exclusive Awards we saw some familiar names come back into the competition. In fact, BlueMetal's themes were featured 3 times in this months Top 6 Extraordinary Themes of August. His Theme's Signature and iWallett, were a reminder of how fierce this months competition was. However, while BlueMetal's themes were great, one theme managed to pull to the top and this months winner of the iJailbreak Exclusive Award goes to Alien1974. His theme Dusk Evolution is more than just a theme, it is a project of themes that packs a little something for everyone. Congratulations and keep up all your hard work!
This Months iJailbreak Exclusive Award Goes To…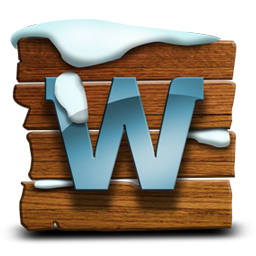 Dusk Evolution – By Alien1974
A lot of people who are searching for the right WinterBoard theme for their iPod Touch or iPhone, want a theme that sticks out from the crowd. Well when you take a look at Dusk Evolution, you will not only see a theme that is packed with endless features, but a theme that will make you and your friends say WOW! Alien1974 is a theme designer that must never sleep, as his themes are some of the best themes that have ever been developed in the jailbreaking community. Dusk Evolution not only has more than 3 styles already developed, but even plugin that allows you to switch to his ever famous HTC HD2 theme. Endless Features, Endless Style and Endless Possibilities…
As summer is slowly drawing to an end, we have yet another amazing month of themes. This month we see Alien1974 come back to the top to claim this months iJailbreak Exclusive Award. His theming project – Dusk Evolution, is truly one fascinating theme, with many available styles. There is no question that Alien1974 has some serious skills when it comes to theme creation. Congratulations also goes out as well to all the other themes that made it into this months top 6 extraordinary themes of  August. Please make sure you take a look at the top 5 runner up themes that made their way into this month's Top 6 Extraordinary Themes of August.
iDrone – By Donblackdesign
iDrone is a great combination of style and flare! This new drone theme will leave your iDevice looking like a completely different OS. This theme is not only complete but includes some useful widgets like a real flip clock, a calendar and weather animations. If you are looking for a theme to completely change the look of your iPod Touch or iPhone, iDrone 2.1 is the theme for you!
iFlat – By Ronaldinho10
When you stare at iFlat, it is hard to imagine how this theme could be anymore sleeker. Not only is iFlat a great combination of elegance and style,  but it packs some solid features. This theme will not only auto create icons from the App Store, but even provides a complete UI overhaul to go along with iFlat's elegant style. If you are looking for a sleek new theme for your iPhone 4, this is the theme.
Signature – By BlueMetal
The Signature theme is truly a theme that is unique and is here to change up the game. This theme not only has some unique elements, like its global font, but it also has a glossy feel. It features an extraordinary clock and date design, and I would say this German designer will be appearing on the iJailbreak Exclusive Awards in the months to come. If you are looking for a theme that is unique, stylish and can be shown off to your friends; this is your theme!
iEvolution OS3 – By BlueMetal
Remember iEvolution from our very first iJailbreak Exclusive Awards? Well iEvolution is back and with some serious improvements. This new version of iEvolution will provide your iDevice with a complete UI overhaul and will change the way you use your iDevice. As you will quickly notice, iEvolution is one of the best designed themes to date and will quickly become your favorite theme.
MyWallett – By BlueMetal
There is not many times when someone creates a theme that is truly unique. iWallett is an original theme that will make your iPod Touch or iPhone stick out from the crowd.  Not only does this theme provide a complete wallet styled UI overhaul, but it also will never leave you searching for icons again. With auto-icon create functionality, this theme will live on with you for the rest of your iDevice's days.
This months top 6 themes of August were truly some themes that featured some unique ideas. Whether you are looking at this months winner Alien1974's theme Dusk Evolution or BlueMetals fleet of themes; you can see that theme developers are truly coming up with more and more extraordinary ideas. These were the top 6 Extraordinary themes of  August 2010, If you are interested in submitting your theme to the Top 6 Extraordinary themes of August then please contact me. What are your thoughts on these extraordinary themes?
UPDATE #1: Unfortunately screenshots are no longer available.