Despite the fact that Nintendo has sworn off bringing its most popular titles to iOS, there is no question that the company is struggling in the gaming market. Although it's 3DS portable game console isn't a total flop, it's not selling like hotcakes either and the reason is because most people already have perfectly good gaming devices in their pockets at all times. And this is of course your smartphone.
Most people don't want to lug around another device strictly for gaming when there is such a vibrant app culture for smartphones, tablets and media devices like the iPod Touch. As such there has been a lot of criticism over why Nintendo doesn't realize what's going on and release some of its prized characters link Mario or Link as iOS apps.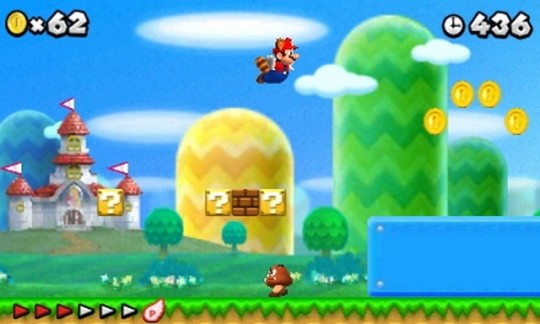 It looks like Nintendo finally has come to terms with a way to still keep its content exclusive to their devices, while at the same time leveraging the vast iOS and Android user base.
In an interview, Nintendo Of America President and COO Reggie Fils-Aime said that the Gameboy-maker was "experimenting" with mobile platforms.
"We recognize that there are a lot of smartphones and tablets out there, and so what we're doing is we're being very smart in how we use these devices as marketing tools for our content. We're also doing a lot of experimentation of what I would call the little experiences you can have on your smartphone and tablet that will drive you back to your Nintendo hardware. It's largely going to be much more marketing activity-oriented, but we've done little things where there's some element of gameplay – a movement, a shaking, something like that," Fils-Aime said.
So in other words don't expect to be playing a fully-fledged Mario game on your iOS Device, but you could certainly expect to be playing a Mario endless runner.