The Chronic Dev Team have finally released GreenPois0n. It is available for Windows now, and a Mac version is on the way, Mac OS X and Linux. Greenpois0n has been a long time in the making, and I'm sure the members of the Chronic Dev Team are happy to get this out to the public.
Greenpois0n will jailbreak iPhone 3GS, iPhone 4, iPad, iPod Touch 3G, and iPod Touch 4G, on iOS 4.1. It uses geohot's exploit, that was released over the weekend, in limera1n. This means the SHAtter exploit has been saved for when these current exploits have been closed by Apple.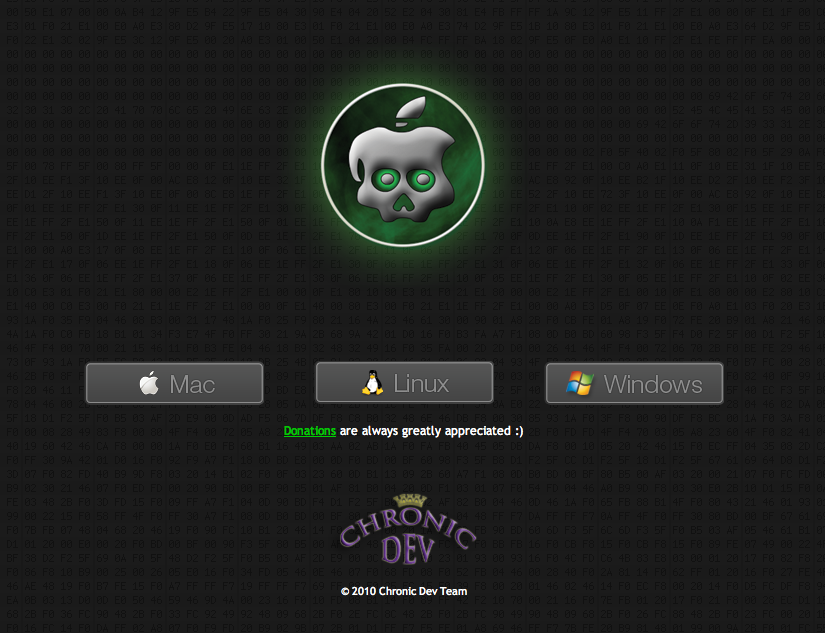 If you did not want to try geohot's limera1n, now is your chance to jailbreak your iDevice on iOS 4.1. We'll have a tutorial up soon.
Download:
Linux
Follow our step by step guides below to jailbreak iPhone 4G/3GS, iPod Touch 3G/4G on iOS 4.1, and iPad on iOS 3.2.2 (Mac):
Follow our step by step guides below to jailbreak iPhone 4G/3GS, iPod Touch 3G/4G on iOS 4.1, and iPad on iOS 3.2.2 (Windows):