In a surprising move today Yahoo has announced that they will be acquiring the micro blogging service Tumblr for $1.1 billion. In the press release this morning Yahoo has promised not to "screw it up" and has stated that Tumblr will still be operated as a separate business with David Karp remaining as CEO.
Tumblr currently has more than 300 million monthly unique visitors and 120,000 signups every day, Tumblr is one of the fastest-growing media networks in the world. The services sees 900 posts per second and 24 billion minutes spent on site each month.
If you have been paying attention to Yahoo's recent acquisitions you will realize the company has been on a bit of a shopping spree lately. In March Yahoo purchased a mobile news startup by the name of Summly for $30 million, as well as an iOS/Android task management service called Astrid this month.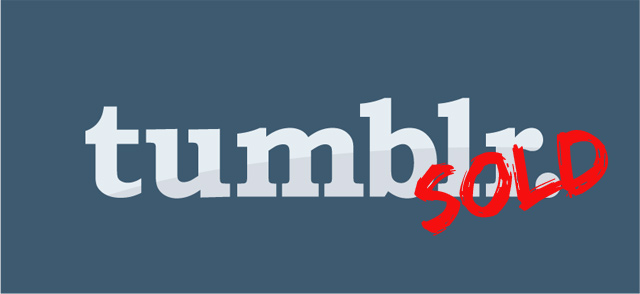 Many people are thinking that Yahoo is trying to prove that they are on par with the other tech giants such as Google and Facebook when it comes to bold acquisitions. According to Yahoo's CEO Marissa Mayer though, it is more to do with both companies being able to compliment each other  "On many levels, Tumblr and Yahoo! couldn't be more different, but, at the same time, they couldn't be more complementary. Yahoo is the Internet's original media network. Tumblr is the Internet's fastest-growing media frenzy. Both companies are homes for brands – established and emerging. And, fundamentally, Tumblr and Yahoo! are both all about users, design, and finding surprise and inspiration amidst the everyday."
Yahoo plans to implement its personalization technology and search infrastructure to help its users discover creators, bloggers, and content they'll love. In turn, Tumblr brings 50 billion blog posts (and 75 million more arriving each day) to Yahoo!'s media network and search experiences.
In the end the acquisition will likely result in more ads and other monetization strategies appearing on Tumblr, due to the fact that at the time being Tumblr isn't very profitable.
The deal is expected to close during the second half of 2013, which is subject to customary closing conditions.
Are you worried about the future of Tumblr, or could you care less? Let us know in the comments section below.