Unlocking your smartphone was perfectly legal in the United States until January of this year, when an exemption in the Digital Millenium Copyright Act expired and it was decided that the process would become illegal. Of course this caused a big uproar and resulted in one petition getting over 100,000 signatures which required the White House to acknowledge the issue and look into it.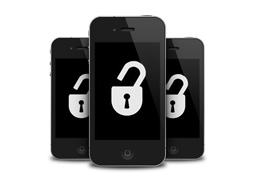 Now according to a report by Reuters, the United States of Congress have passed a bill that allows users once again to legally unlock their smartphones and use them on any wireless network. The bill does still need to be passed through the Senate, and it is unclear if that legislative chamber will even consider the bill.
The U.S. House of Representatives passed a bill on Tuesday that would give mobile phone users the right to "unlock" their devices and use them on competitors' wireless networks, although Senate action was uncertain.

The House approved the bill easily, by a 295-114 vote, although some Democrats had pushed back against what they said was a last-minute Republican maneuver to change the legislation.
With that said we will be sure to keep you updated on the situation as it develops.