One of the biggest features in Mac OS X 10.8 Mountain Lion is the ability to stream content from a Mac wirelessly to an Apple TV through Airplay Mirroring. Unfortunately this feature only works with specific hardware: the mid 2011 iMac, Mac Mini, and Macbook Air, as well as the MacBook Pro model introduced in early 2011. This restriction is mentioned on Apple's promotional website for OS X as well as the store page for OS X Mountain Lion, but it has apparently caught some Mac users off guard and annoyed others.
There is a thread within Apple's support forum labelled "Mountain Lion AirPlay Mirroring (iMac to AppleTV) Not Working" which has received over 540 replies and 30000 views, at the time of writing. It started with a comment from a community member named jcetheredge. "AppleTV sucessfully networked with my iMac (at least where iTunes and iPhoto are concerned.) But AirPlay icon is NOT appearing in my menu bar. Any clues as to why this is?" Minutes later the original poster realized what the problem was, "My iMac is too old. Late 2009." but the thread didn't close.
Customers who bought Mountain Lion with AirPlay Mirroring in mind have had mixed results getting a refund from Apple's customer Support. JCTI is an example of a successful case, though he took exception with the support staff's reasoning that this was an unintentional purchase. JCTI feels he was scammed because "Apple lied to the consumers. Never informed that the appliance Airplay, was not going to work in Mac´s bought before 2011". This is despite the multiple disclaimers that explain that the feature is not supported on pre-2011 Macs.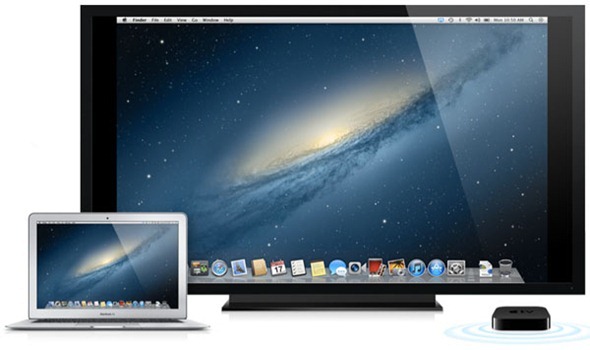 Cult of Mac interviewed Sid Keith of Airparrot, who claims that the reason that Airplay doesn't work on any pre-2011 devices is because of a lack of on-GPU H.264 encoding in older hardware. While there may be some truth to that claim, such encoding has been available in mobile chipsets for years. The Nvidia Geforce 8600m, for example, has hardware H.264 support and can be found as early as the 2007 MacBook Pro.
Do you think its unreasonable for Apple to cut off a key feature of Mountain Lion for relatively new computers, or is there more to the limitation? Share your thoughts in the comments section below.