Did you just upgrade to iOS 7.1 and started to face problems with Personal Hotspot Settings? You're not alone. A lot of iPhone users around the world have taken to the Apple Support Communities to discuss an issue where APN settings for Personal Hotspot don't get saved.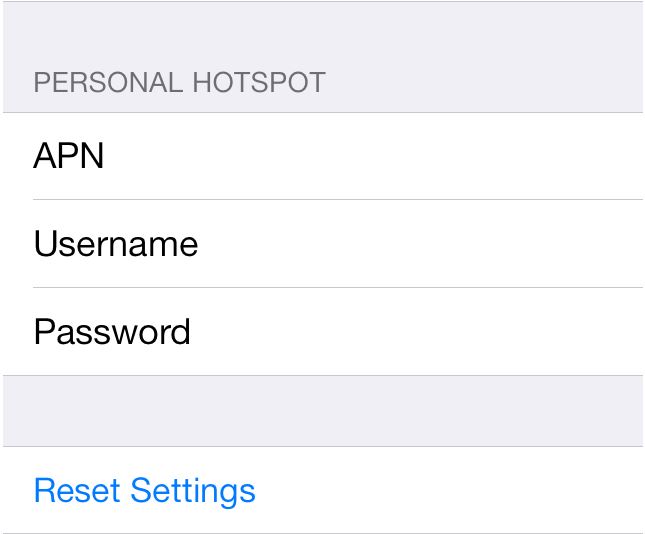 Apple released iOS 7.1 earlier this month with plenty of new features and some bugs as well. Users can enter APN details in the Personal Hotspot Settings, but when trying to save it does nothing or gives an error when trying to tether. All of the iPhone models are being effected by this issue, so it either has something to do with the iOS update or the Carrier Settings. Certain users are reporting that it could be because some carriers aren't supported by Apple. Others who have contacted their carriers were told that Apple is the problem.
After going through more than 10 pages of the thread, it looks like this issue could have something to do with Apple not playing well with unauthorized carriers. Apparently, iOS 7.1 disables the ability to manually edit tethering settings for unauthorized carriers. That's a shame, because there are a lot of users who are on these unauthorized carriers who won't be able to tether their internet connection.
Some users are reporting that they've received a carrier update upon connecting to iTunes, which has resolved their problems. Are you facing any such issues with your carrier on iOS 7.1? Apple should look into this and maybe try to solve it.