The iPhone 7 and 7 Plus has had stock issues ever since launching in the UK. With Apple stores in the USA now having plenty of stock, for some reason over here we're still lacking.
Unfortunately over here, they are still in extremely short supply. With next to no stock available in any stores and even iPhone Upgrade Program users struggling to get their hands on it, this wasn't Apple's smoothest launch.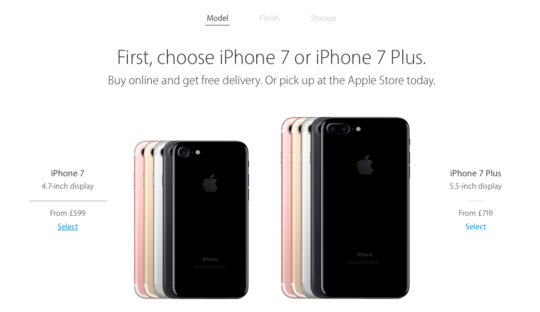 I carried out a little experiment of my own, to see how soon I could get my hands on Apple's new 'premium' standard device, the Jet Black model. Even though I would never buy one due to it being a complete finger print magnet, it's interesting to see just how short a supply they have. This has been rumoured to be because there is an extremely high quality control process with over 50% not reaching the desired standard and being re-milled.
With only the 128GB or 256GB options available to me, there was essentially no stock saying that I wouldn't receive it for around a month, with most people's orders being pushed back further. For people who have brought their devices from a mobile carrier, a lot of carrier's are operating reimbursement voucher schemes, either giving money off  the device purchase itself or giving around £50-£100 vouchers off of items such as accessories from their own stores by way of apology.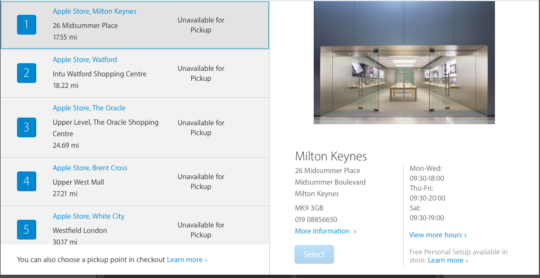 The bad news only continues for Store Stock as I was unable to pick up one within a 30 mile radius of me, with stores beyond this still not having any stock.
It was rumoured that Apple didn't actually have as much stock as they normally do for iPhone launches due to late production but also for advertising purposes as headlines reading "Apple can't supply enough iPhone's" are better than "Apple have an excess of iPhones".
What do you think? Is this launch a bit of a shambles or is it some clever advertising going on. Did you have much luck getting your iPhone near launch date? Leave a comment below letting us know.